Penguins D Letang to have neck surgery, out for playoffs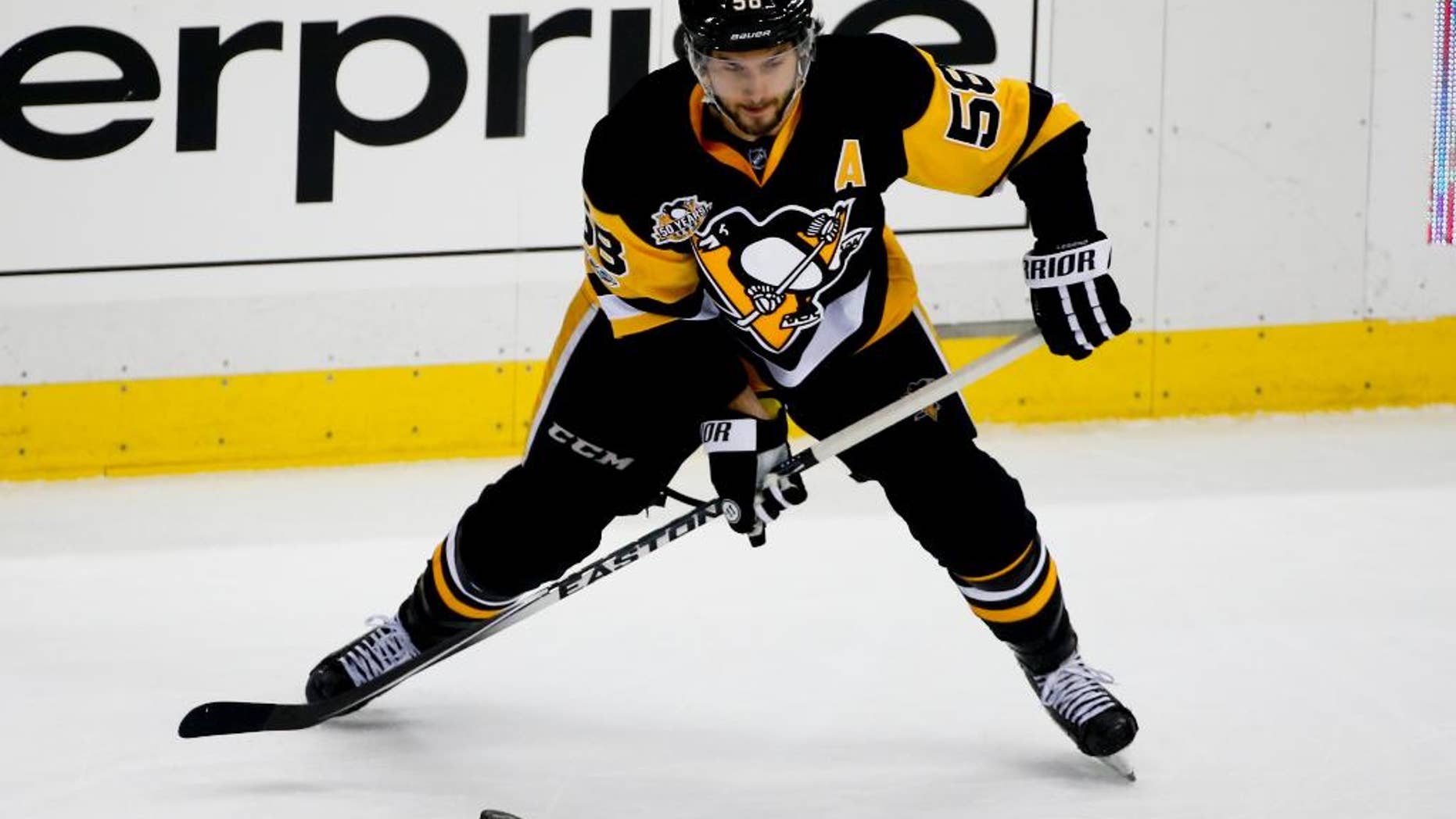 PITTSBURGH – The Pittsburgh Penguins will head into the Stanley Cup playoffs without defenseman Kris Letang.
Letang is scheduled to undergo surgery to repair a herniated disk in his neck and will be out four to six months. The 29-year-old hasn't played since Feb. 21 for the defending champions. General manager Jim Rutherford said the injury was discovered in February. Treatment plateaued last week and Letang underwent a second MRI, leading doctors to recommend surgery.
The three-time All-Star had five goals and 29 assists in 41 games for the Penguins, who are in second place in the Metropolitan Division with three games to go in the regular season.
The surgery is the latest setback for Letang, who has missed at least 10 games in five of his last six seasons. He suffered a stroke in 2014 and missed the 2015 playoffs due to a concussion.