Penalty against MWR was in order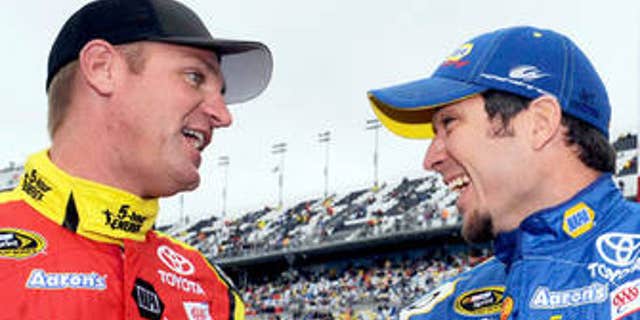 I really think this whole situation with Michael Waltrip Racing is sad. A lot of innocent people got caught up and affected by something that simply shouldn't have been going on.
I think it makes our sport look really bad. Some people might fire back and say, "Yeah, Hammond, but back in the day you all did stuff like this." Honestly, I don't think any of us did stuff this dramatic and this manipulative. What happened Saturday night at Richmond is as about as dramatic as hopefully we'll ever see again.
I am glad our sanctioning body took time to review all the evidence and the circumstances. They then issued a reasonable penalty. Is everybody happy with the penalty? Just like with anything else in life, you'll never get 100 percent of the folks happy, but at least though it puts some right back into a wrong.
Unfortunately for people like Jeff Gordon, they aren't happy at all. His car owner, Rick Hendrick, went as far as to say his driver and team were robbed. Unfortunately, we can't go back and rerun the whole race. Putting Ryan Newman back into the Chase field and removing Martin Truex Jr. from the Chase field was a good decision.
Hopefully, the suspension of Ty Norris, the points penalty, the monetary penalty and, quite honestly, the backlash from the fans will have a long-lasting effect. Maybe the next time folks are sitting around a boardroom figuring out strategy to win a race, win a spot in the Chase or win a championship, this will give them pause and make them think a little harder about the risk/reward.
To me if falls into the same category as those players in other sports using performance-enhancing drugs. They are doing the same thing. They are trying to manipulate the system to their own advantage. It shines an ugly light on our sport. It just doesn't sit well with me the way it was all played out.