Pelicans guard Dejean-Jones shot and killed after accessing wrong Dallas apartment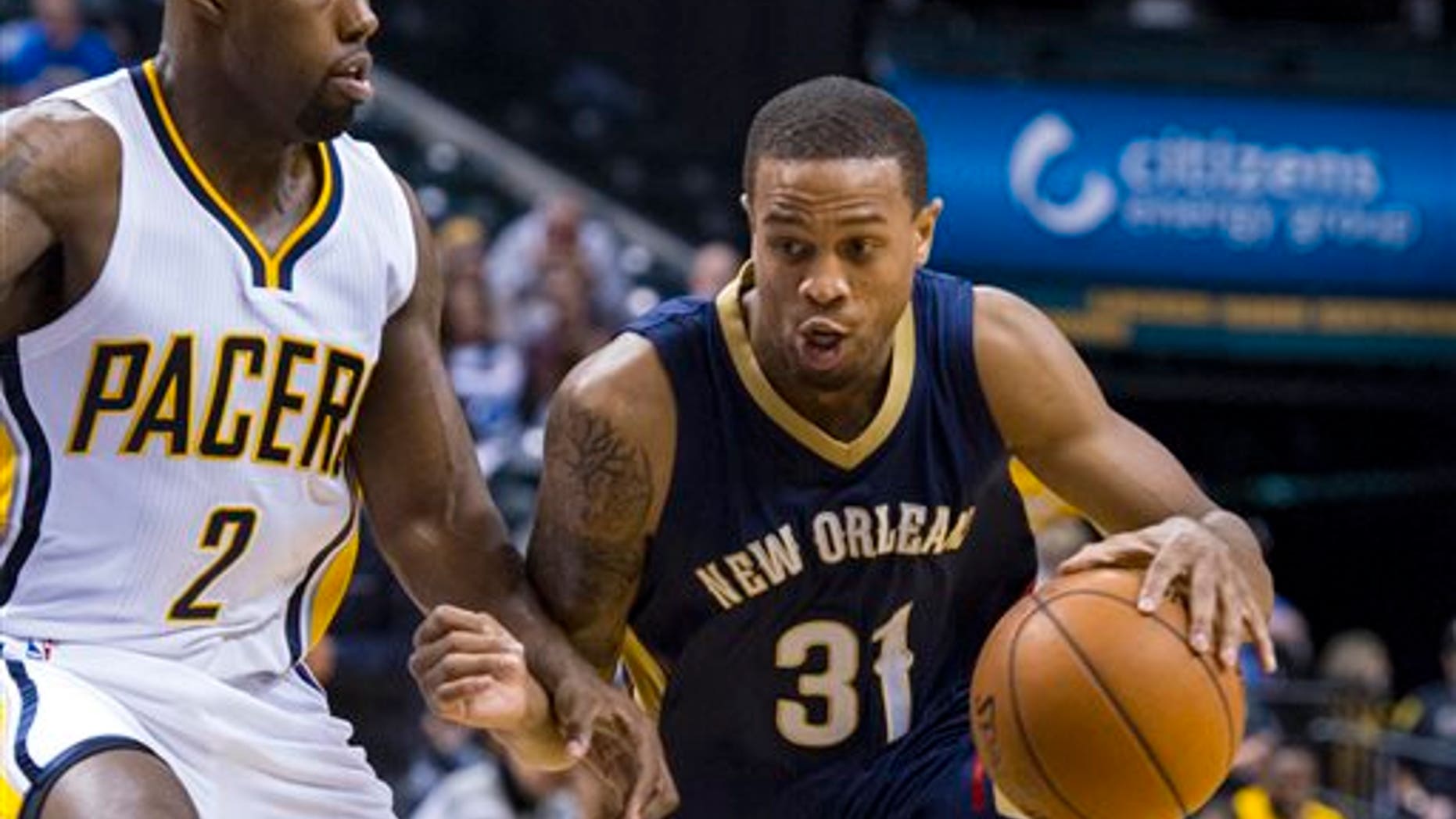 New Orleans Pelicans guard Bryce Dejean-Jones was shot and killed early Saturday morning after breaking down a door to a Dallas apartment, police said.
Dallas Police Senior Cpl. DeMarquis Black said in a statement a man living inside the apartment was sleeping when he heard his front door getting kicked opened. As Dejean-Jones tried to break into the bedroom, the man retrieved a handgun and fired shots at Dejean-Jones.
Responding officers found Dejean-Jones, 23, collapsed in a breezeway, and he later died at a hospital.
"We are devastated at the loss of this young man's life," the Pelicans said in a statement.
It is legal in Texas for someone to use deadly force in order to protect themselves from intruders.
ESPN reported that the apartment complex sent an email to its residents Saturday morning, saying that Dejean-Jones was "believed to be breaking into the apartment of an estranged acquaintance (but) in advertently broke into the wrong apartment."
Another source told ESPN that he was shot trying to enter his child's mother's home. ESPN reported that Dejean-Jones was in town to celebrate his daughter's birthday but was involved in an argument with the child's mother prior to the shooting incident.
Black said he couldn't confirm whether Dejean-Jones was trying to access an acquaintance's apartment.
The NBA said in a statement, obtained by ESPN, that police will conduct a toxicology report but the process is "a few weeks away." It's unknown whether a substance played a part in the incident and the Dallas police are expected to provide an update Tuesday.
According to the Dallas Morning News, authorities don't believe Dejean-Jones was armed.
The NBA said that no charges have been filed against the apartment resident.
In Dejean-Jones' only NBA season, which ended in February because of a broken right wrist, the 6-foot-6 guard started 11 of 14 games and averaged 5.6 points and 3.4 rebounds.
NBA Commissioner Adam Silver called it a "tragic loss."
"Bryce inspired countless people with his hard work and perseverance on his journey to the NBA, and he had a bright future in our league," Silver said in a statement issued Saturday.
Dejean-Jones was part of the 2014-15 Iowa State team that went 25-9, captured a Big 12 title and made a fourth consecutive trip to the NCAA Tournament. He was fourth on the team in scoring, averaging 10.5 points in 33 games. He shot a career-best 47.6 percent in his lone season as a Cyclone. He also played at Southern California and UNLV and was signed by the Pelicans last summer after not being selected in the 2015 draft.
"Bryce's dedication and hard work on his journey to the NBA will forever serve as an inspiration to us all," said National Basketball Players Association executive director Michele Roberts, who had posted a link to the story of Dejean-Jones' death on Twitter and wrote that it was "The news I pray every day I never have to hear."
Dejean-Jones was suspended late in the 2013-14 season from UNLV for conduct detrimental to the team, and announced that he was leaving USC midway through the 2010-11 season.
"This is a very, very sad and tragic day for everyone that's a part of the Cyclone basketball family," Iowa State coach Steve Prohm said.
Former Cyclones coach Fred Hoiberg, now the coach of the NBA's Chicago Bulls, added in a statement that Dejean-Jones was a "passionate and talented player that lived out his dream of playing in the NBA through hard
Besides Muhammad, several NBA players reacted on Twitter on Saturday.
"Crazy how life is man," wrote Brooklyn Nets guard Shane Larkin. "Prayers out to Bryce Dejean Jones and his family."
Crazy how life is man. Prayers out to Bryce Dejean Jones and his family. Gone to soon. #RIP

— Shane Larkin (@ShaneLarkin_3) May 28, 2016
Added Quincy Pondexter, one of Dejean-Jones' teammates with the Pelicans: "This Can't be real life... Rest easy lil bro."
The Associated Press contributed to this report.