Pelicans G Tyreke Evans is expected to return from ankle sprain within 1-2 weeks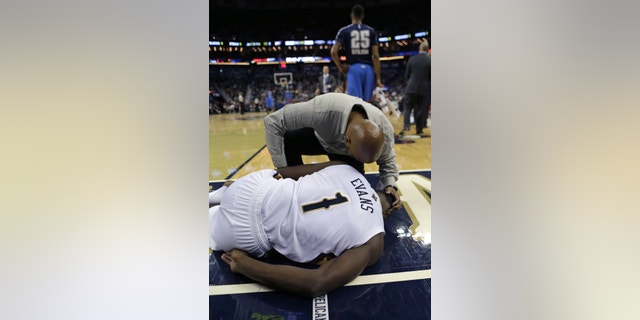 METAIRIE, La. – The New Orleans Pelicans say guard Tyreke Evans is expected to miss up to two weeks because of his left ankle injury.
The club says further evaluation Monday of Evans' injury has confirmed the initial diagnosis of a sprain.
Evans was hurt while trying to drive past Kevin Durant in the third quarter of last Friday night's loss to Oklahoma City. As Evans darted to his left, he landed on the outside of his left foot, rolling his ankle. He quickly crashed to the floor on the baseline and needed help getting to the locker room.
In 19 games this season, Evans is averaging 11.8 points, 4.4 rebounds, 3.6 assists, and 1.3 steals in 24.9 minutes per game.