Pele is selling off his entire collection of soccer memorabilia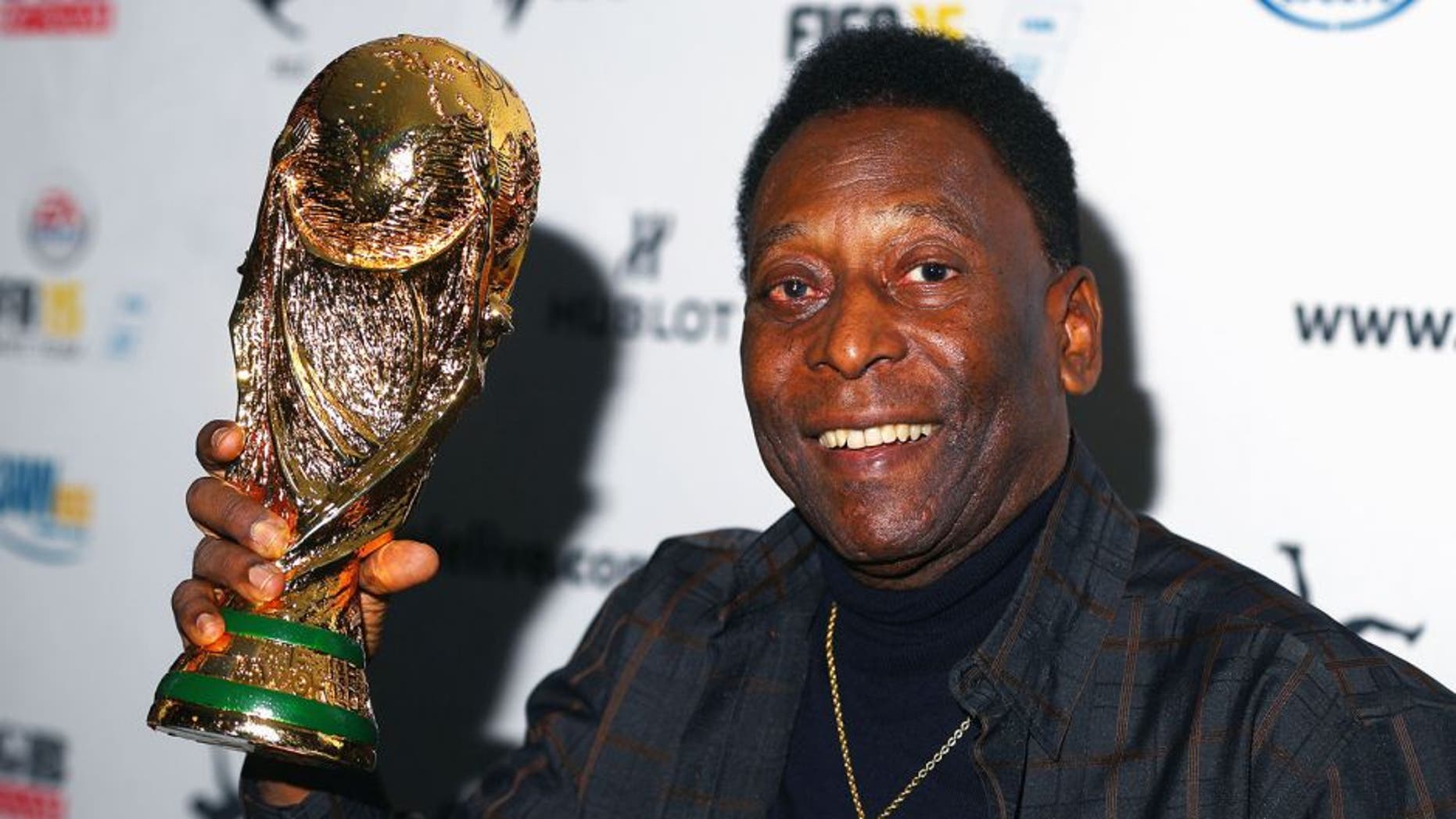 Brazilian legend Pele is auctioning off his entire collection of awards and footballing memorabilia, in what could be the biggest sports auction ever. Over his incredible career, Pele won a plethora of trophies, including lifting the World Cup no fewer than three times, and the 75-year-old is selling it all in a London auction expected to fetch up to $7.5 million.
The FIFA Player of the Century is selling more than 2,000 items in the auction, with articles ranging from mementos from his professional debut for Santos FC at age 15 in 1956, to being named as the club's lifetime global ambassador in 2014. Pele's copy of the original World Cup award, the Jules Rimet Trophy, is expected to fetch the highest price at auction, with estimates of its final price ranging between $400,000 to $600,000. In addition to the Jules Rimet Trophy, Pele's 1,000th goal ball is up for grabs, as well as several game-worn jerseys and his entire collection of World Cup medals.
Beverly Hills auction house Julien's Auctions will handle the sale of Pele's items, and the legendary striker released a statement explaining the reason for the mass clearout: "Having donated a significant portion of my collection to the City of Santos, I have decided to allow fans and collectors to own a piece of my history as well. I hope they treasure these artifacts and share my story with their children and generations to come. I will also be donating a portion of the proceeds from the auction to Pequeno Principe, the largest pediatric hospital in Brazil."
For anyone hoping to grab a piece of history, Pele's items will go under the hammer on June 7th over a three-day period.
MORE FROM FOXSOCCER: