Pele feels Dunga has sucked the creativity out of Brazil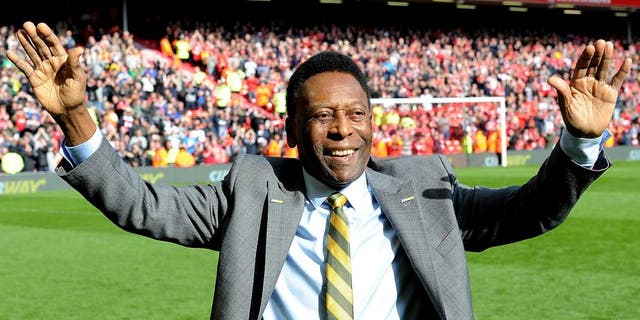 NEWYou can now listen to Fox News articles!
Famous philosopher Batman once said "You either die a hero, or you live long enough to see yourself become the villain." It's 2016 and Pele has lived long past his days as a hero and is drifting dangerously close to villain territory. Despite his incredible history as a pioneer in the game, Pele's now better known for his verbal miscues than anything he did with a soccer ball at his feet. In an exclusive interview with ESPN, the 75-year-old luminary discussed his frustrations with the Selecao, lamenting the state of Brazil's treasured national team under current manager Dunga.
Infamous for his comically awful predictions over the years, the rest of the footballing world now knows exactly what to do with Pele's advice. Former Brazil manager Luiz Felipe Scolari once quipped "I believe Pele knows nothing about football. His analysis always turns out to be wrong. If you want to win a title, you have to listen to Pele and then do the opposite." Fellow legend Romario did him one better, declaring "Pele is a poet when he keeps his mouth shut."
Pele's latest comments may just have some legitimacy though. Stating "we have lost our way," he went more in depth about the issues facing the Selecao, decrying the lack of ginga (a Brazilian word loosely translating to joy, rhythm and creativity) in today's team.
As Copa America looms, many fans of Os Canarinhas are already unhappy with Dunga's squad selection. Possibly set to miss their main creative outlet Neymar for the tournament as well, due to Barcelona's protestations, it remains to be seen if Dunga's team can prove Pele wrong yet again.
MORE FROM FOX SOCCER