Pekka Rinne made an outstanding diving save after the puck took a crazy bounce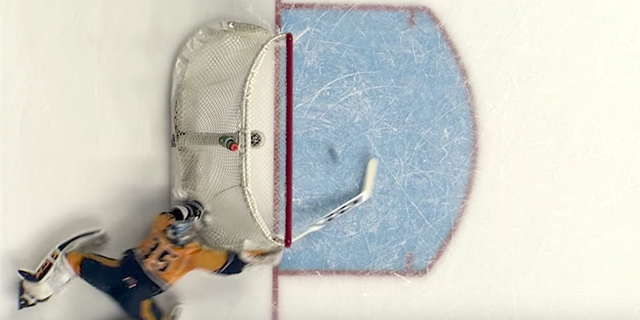 NEWYou can now listen to Fox News articles!
Pekka Rinne entered Tuesday's Game 3 in Nashville riding a two-game shutout streak, but the Blackhawks nearly spoiled that streak in the most bizarre way possible.
Nearly halfway through the first period, Chicago'sJohnny Oduya fired a clearing attempt down the ice while defending on the power play. That clearing attempted turned into a legitimate scoring chance when the puck took a strange bounce off the glass in Nashville's zone and headed straight towards the Preds'vacated net.
But Rinne, who was behind the goal line getting ready to play the puck, remained vigilant andwas somehow able to recover in time to make an incredible divingstick save. The veteran netminder played his cards right and turned an awful bounce into an outstanding highlight.
Unfortunately for Rinne, his shutout streak would eventually be broken anyway, as the Blackhawks scored twice in the game. I'm sure the Nashville netminder isn't too broken up about it considering the Preds put together a thrilling 3-2 overtime win to push Chicago to the brink of elimination.