Peers name Astros' Correa Sporting News AL Rookie of the Year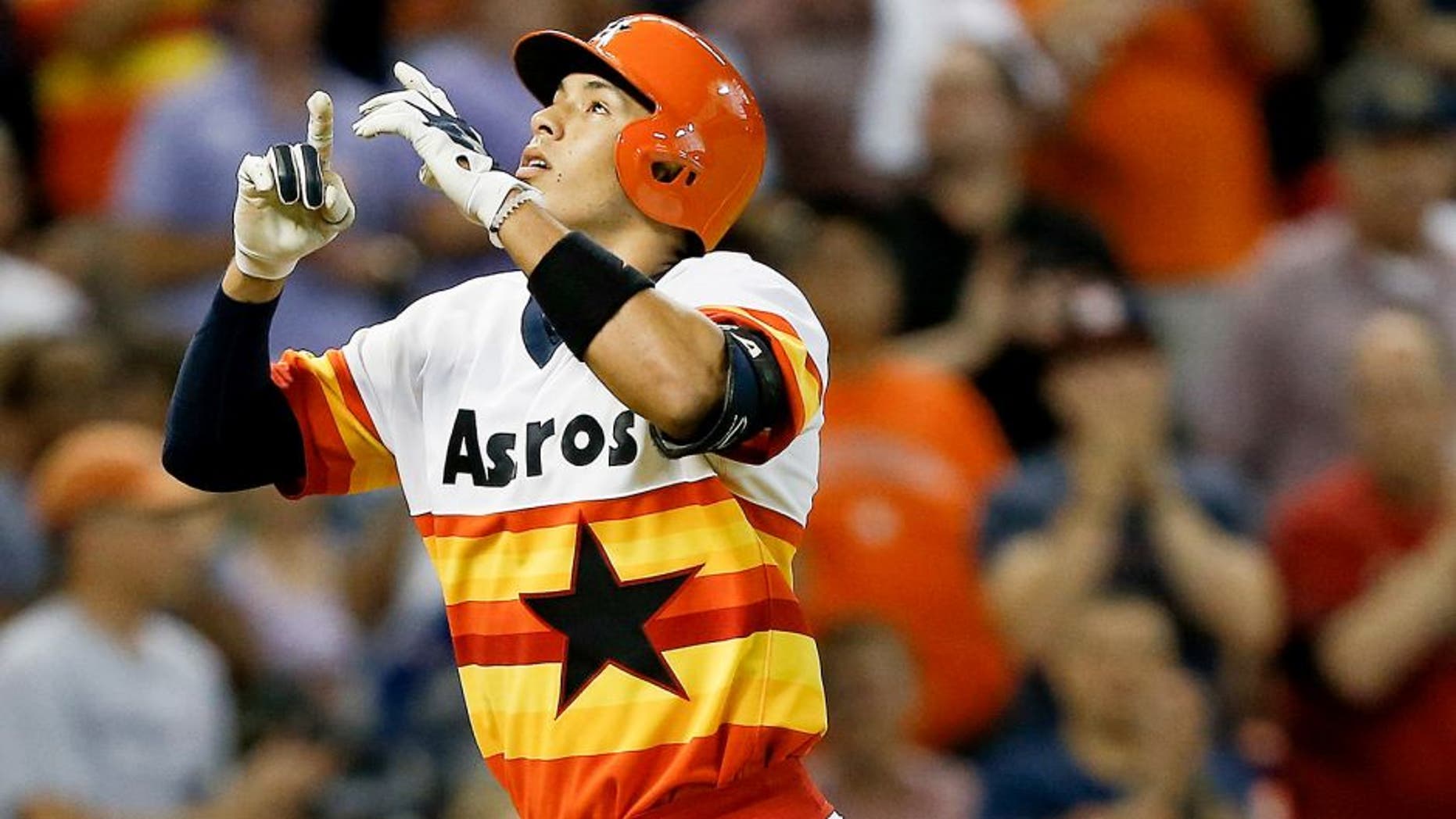 The Sporting News has named Houston Astros shortstop Carlos Correa its AL Rookie of the Year, as voted on by all 176 players in the American League.
Correa, 21, is widely considered to be a strong candidate to be selected by the Baseball Writers Association of America's Rookie of the Year when that decision is announced on November 16.
As Evan Drellich and Jose de Jesus Ortiz of the Houston Chronicle pointed out on Twitter, Correa joins an impressive list of Astros to be given this honor:
Correa's incredible rookie campaign in 2015 helped the Astros make the postseason, take down the New York Yankees in the Wild Card Game and push the Kansas City Royals to Game 5 of the ALDS. He hit .279/.345/.512 with 22 home runs, 68 RBI and posted a WAR of 4.1 while forming a dynamic duo with second baseman Jose Altuve this past season, more or less acting as an embodiment of the organization's tremendous young talent pool.
Now that Correa has taken home the Sporting News' ROY award, all eyes look to the BBWAA - which will likely give its award to him or Cleveland Indians shortstop Francisco Lindor, who also made a fast impression in his first full season in MLB.
With the World Series kicking off on Tuesday night in Kansas City, look for Correa to shine even without playing - as he's apparently going to work for MLB: