Pavelski comes through for Sharks once again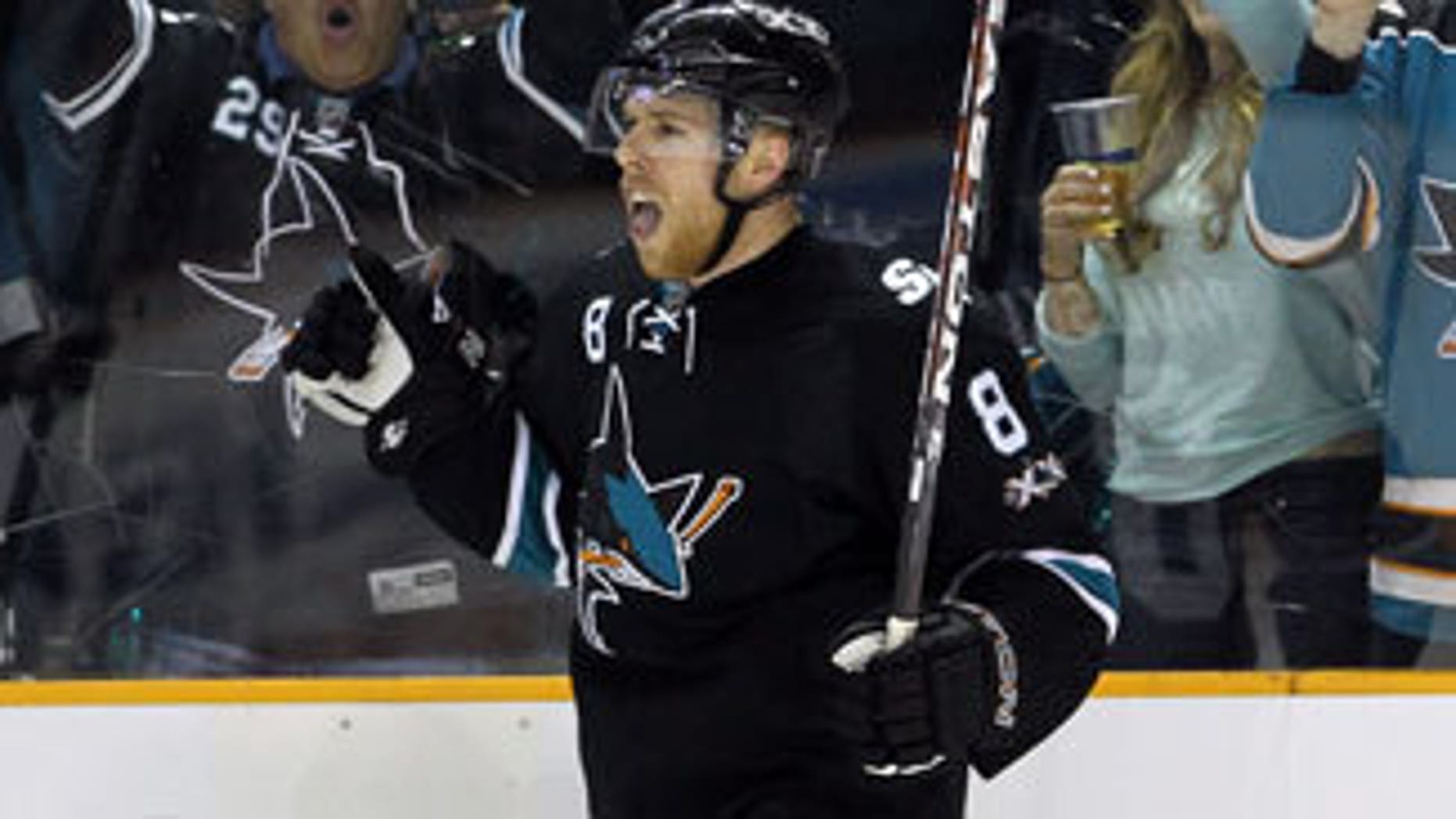 SAN JOSE, Calif. -- With the Sharks in desperate need of a big goal, Joe Pavelski once again came through.
Pavelski batted a power-play rebound out of midair and into the net with 9:38 left in the third period to even the score at 1-1, setting the stage for the Sharks' 2-1 overtime victory against the Detroit Red Wings in Game 1 of their Western Conference Semifinal series at HP Pavilion on Friday night.
Benn Ferriero scored the winner at 7:03 of overtime, but the game never would have gotten that far if not for Pavelski.
The 26-year-old native of Stevens Point, Wis., drew three penalties, including the boarding call against Todd Bertuzzi that set up his fourth goal of the postseason. Pavelski had five shots and two takeaways, and his drop pass to Joe Thornton led to the shot that would result in his goal.
Pavelski even mixed it up with Red Wings goaltender Jimmy Howard during the second period after Howard made a glove save. Pavelski slightly bumped Howard, who turned around and put his gloves into Pavelski's face. Both received roughing minors.
"He was pretty darn good," Sharks coach Todd McLellan said. "Everything about Pav's game we liked tonight. He was a very key piece of tonight's win."
Here's some of what Pavelski had to say to the throng of media around his locker:
Q: How surprised were you to get the roughing penalty after that play with Howard? Did you think both of you were going off?
A: I didn't think anyone was going off. It just happens. I clipped him in the head there.
Q: Did the penalties you drew that led to the power plays turn out to be as valuable as a goal itself?
A: When you get them, you have to get one eventually. We were able to find one. I think we created a bit of momentum there in overtime with the four minutes. Guys went out there and kept the momentum going.
Q: What happened on your goal when you made that drop pass for Thornton?
A: I was just trying to set up just for our entrance. I had a good idea he was over there.
Q: Is this a persistence win for this team?
A: Yeah, guys were hungry. We seemed to get a little momentum going each period. They're a good team. It could've went either way at times. Definitely, we finished.
Follow Dave Lozo on Twitter: @DaveLozo