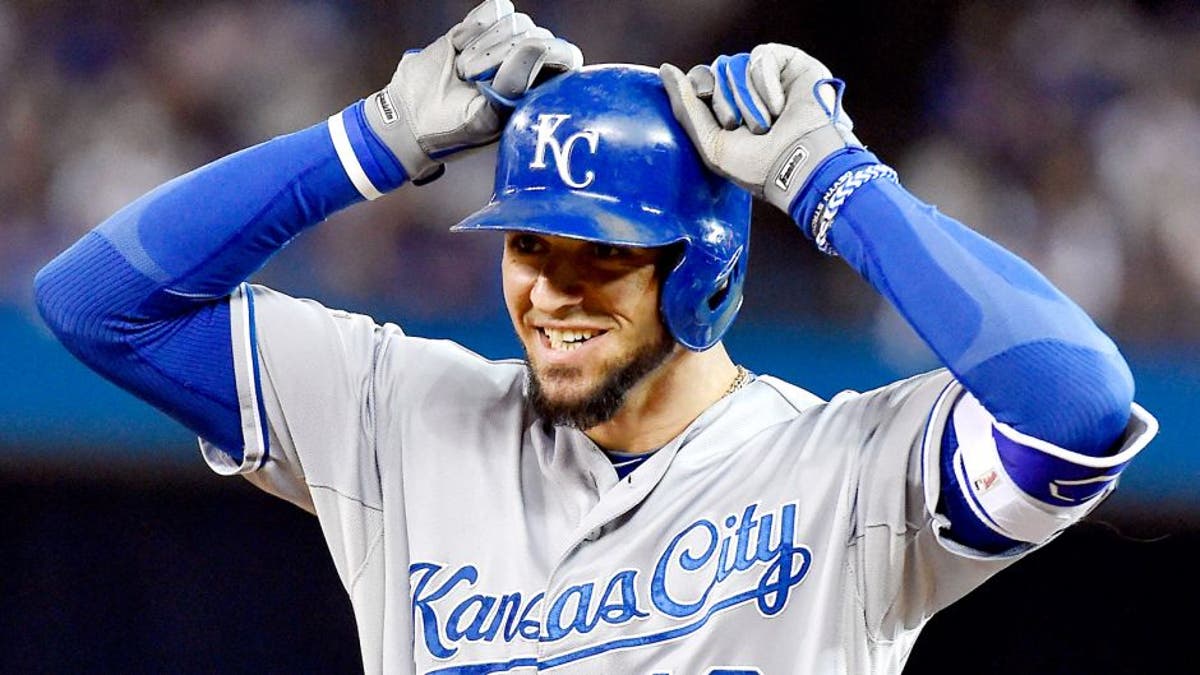 As you watched the Kansas City Royals' pennant-clinching celebration Friday night on FS1, surely you noticed the Brazilian flag draped over the champagne-soaked shoulders of Paulo Orlando.
It was a sign that Orlando -- and Brazilian baseball -- had made it to the World Series.
Orlando, 29, played more than 1,000 games in the minor leagues before reaching the majors this year as a reserve outfielder. His baseball journey was especially arduous because recent minor-league seasons in the United States combined with playing winter ball in Venezuela left him only one month each year in his native Sao Paulo, where his wife and daughter live.
But now Orlando is poised to become the first Brazilian-born player on a World Series roster. Cleveland Indians catcher Yan Gomes, who in 2012 became the first native Brazilian to reach the majors, fully recognizes what Orlando's achievement represents in their homeland.
"The exposure jumps to a completely different level with Paulo being in the World Series," Gomes told me Monday, in an interview that aired on MLB Network Radio. "It's such a growing sport (in Brazil) right now, it's amazing.
"There's not an interview I do that people don't want to talk about (baseball in) Brazil . . . It's like a fever right now, and people are starting to get really excited about it -- especially right now, having one of our guys in the World Series.
"I'm pretty sure Brazil, a couple years ago, had no idea who the Kansas City Royals were. And I can tell you right now that all of Brazil is cheering for the Kansas City Royals."
As a boy, Orlando's best sport was track and field, but his overall athleticism enabled him to transition successfully to baseball. That makes Orlando's narrative especially relevant in a country where soccer reigns.
Brazil is the fifth most populous country in the world, second only to the United States in the Western Hemisphere. Based on population alone, Brazil could become a steady supplier of talent to the major leagues even if baseball establishes itself as the No. 3 sport among the country's young people. Three Brazilian-born players appeared in the majors this year: Gomes, Orlando, and Marlins right-hander Andre Rienzo.
Baseball's increased popularity in Brazil is a triumph of the World Baseball Classic, after the country's national team -- under manager Barry Larkin -- surprisingly qualified for the 2013 tournament and nearly upset Japan. Brazil will participate in a September 2016 qualifying tournament in Brooklyn, N.Y., with the opportunity to win a bid for the 2017 WBC.
Major leaguers won't be able to participate in that qualifier because it falls during the regular season, but Gomes said he's "definitely ready to play and represent Brazil" in the 2017 tournament.
Orlando could join Gomes on that team, but for now he's focused on a different world championship.