Paul Menard, Jamie McMurray make the Chase for first time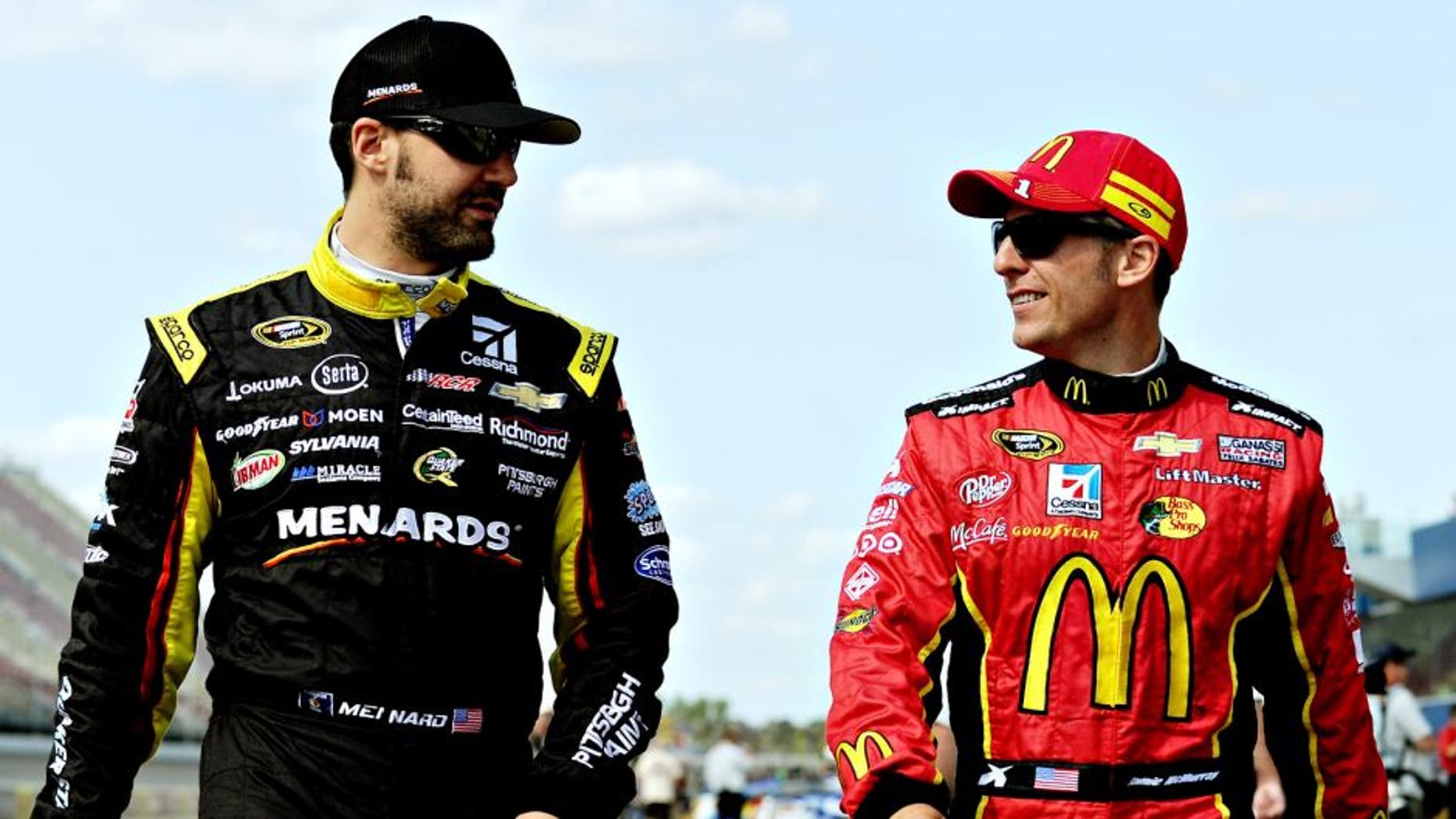 When the Chase for the Sprint Cup kicks off next weekend at Chicagoland Speedway, Paul Menard and Jamie McMurrray will be part of the championship battle for the first time. Both drivers earned a spot in the 16-driver Chase field in Saturday night's Federated Auto Parts 400 at Richmond International Raceway.
For McMurray, it was just a matter of procedure. Coming off a 14th-place finish last weekend at Darlington Raceway, all McMurray had to do on Saturday was fire the engine and take the green flag to be locked into the Chase.
However, the Chip Ganassi Racing with Felix Sabates driver was not content just riding along. McMurray started deep in the field and was able to move from 31st into the top five by Lap 165. When Matt Kenseth took the checkered flag at the end of the night, McMurray was 13th, the first car one lap down.
In his 13th full Sprint Cup season, McMurray has won some of the sport's biggest races -- the Daytona 500, Brickyard 400 and Coca-Cola 600 -- but had never made the NASCAR's version of the playoffs.
McMurray's highest finish in the series standings is 11th, in 2004 -- the first year of the Chase. That season, the Chase included just 10 drivers and McMurray was the highest finishing non-Chase driver at the end of the year.
In 2010, McMurray won the Daytona 500, Brickyard 400 and Bank of America 500, but missed out on making the 12-driver Chase field, finishing 15th.
While he could still finish as far down as 16th if eliminated from Chase contention, McMurray can finally add a Chase berth to his extensive racing resume.
"I'm super relieved," said McMurray. "I've been the guy on the outside trying to fight my way in, and I've also been in this a couple times and been knocked out at Richmond.
"I'm thrilled to get to be a part of (the Chase)," he said. "Our team has been super consistent this year. It's been great. Matt McCall has done a phenomenal job coming in being a rookie crew chief. I'm super proud of him and our whole team."
Menard's path to his Chase berth wasn't quite as smooth in Saturday night's race.
The Richard Childress Racing driver started 22nd and was never able to make significant forward progress. On Lap 175, Menard fell a lap down to race leader Kenseth while running in the 25th spot. Menard fell a second lap down on Lap 265 while running 24th, and he fell a third lap down on Lap 340.
With Clint Bowyer racing just outside the top 10, Menard fell to 16th in the Chase standings, but was able to keep enough of a gap over Aric Almirola to earn his first Chase berth.
Almirola certainly made it interesting in the closing laps, too. Coming back from a lap down, Almirola had one of the fastest cars on the track, and raced his way to fourth. Despite a late-race restart, Almirola was unable to overtake the leaders and came up just 17 points short of making the Chase.
Through the first 26 races of the season, Menard recorded just two top-five finishes (fourth at Fontana and third at Talladega) and only four top 10s. He and McMurray are among five winless drivers in the Chase.

"I think we've got some speed. We've just got to execute a little better," Menard's crew chief, Justin Alexander, told FOXSports.com last weekend at Darlington Raceway.
Taking a methodical and consistent approach, Menard is hoping to copy what his RCR teammate, Ryan Newman, did last season and make it to the championship round at Homestead-Miami Speedway.
"Everything resets now, so Chicago has been a pretty good track for us," said Menard. "I feel good about our intermediate track program. Man, we had a fast car tonight, it just burned the left -- front tire off after 30, 40 laps and we started going backwards. Try to figure out what happened there, but Chicago is a whole new animal, and it's a track I really enjoy."