Paul George sends encouraging message to French Olympic gymnast after scary leg injury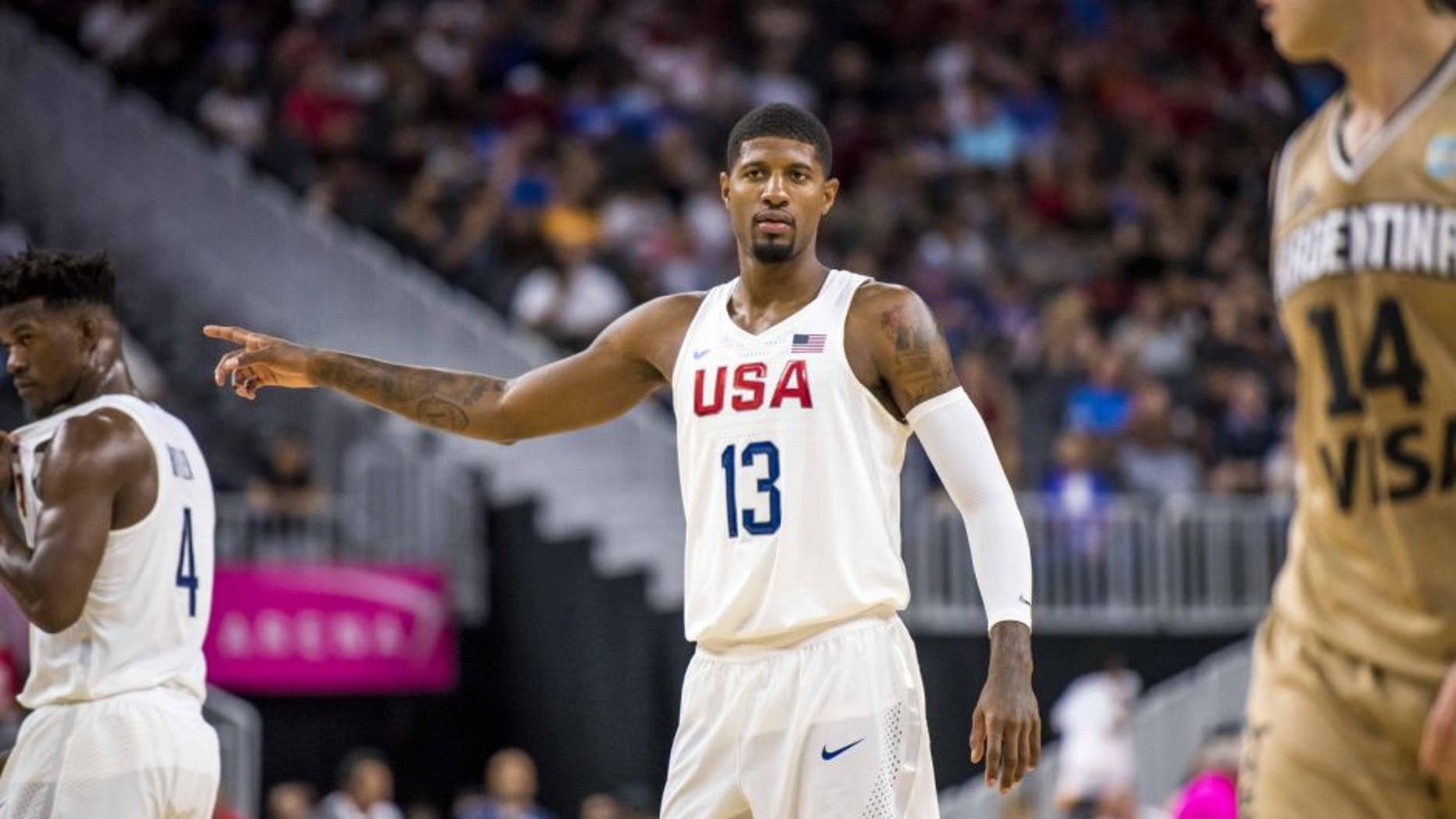 Indiana Pacers star Paul George knows all about coming back from a devastating leg injury. The Team USA swingman suffered a scary compound fracture during a FIBA World Cup scrimmage two summers, costing George almost all of the 2014-15 season.
So when he saw French gymnast Samir Ait Said shatter his left leg after completing a vault in Olympic qualifying Saturday, George reached out to him on Twitter.
But George isn't stopping there. USA Basketball spokesperson Craig Miller told USA Today that George is trying to set up a meeting with Ait Said, who underwent surgery on a broken tibia late Saturday. Miller told the outlet that Ait Said wasn't accepting visitors as of Sunday afternoon.
Despite breaking his right tibia and fibula during that 2014 scrimmage, George returned to All-Star form last season, averaging a career-high 23.1 points with 7.0 rebounds and 4.1 assists.