Pau Gasol Paces Lakers; Trevor Ariza's 22 Points Not Enough for Hornets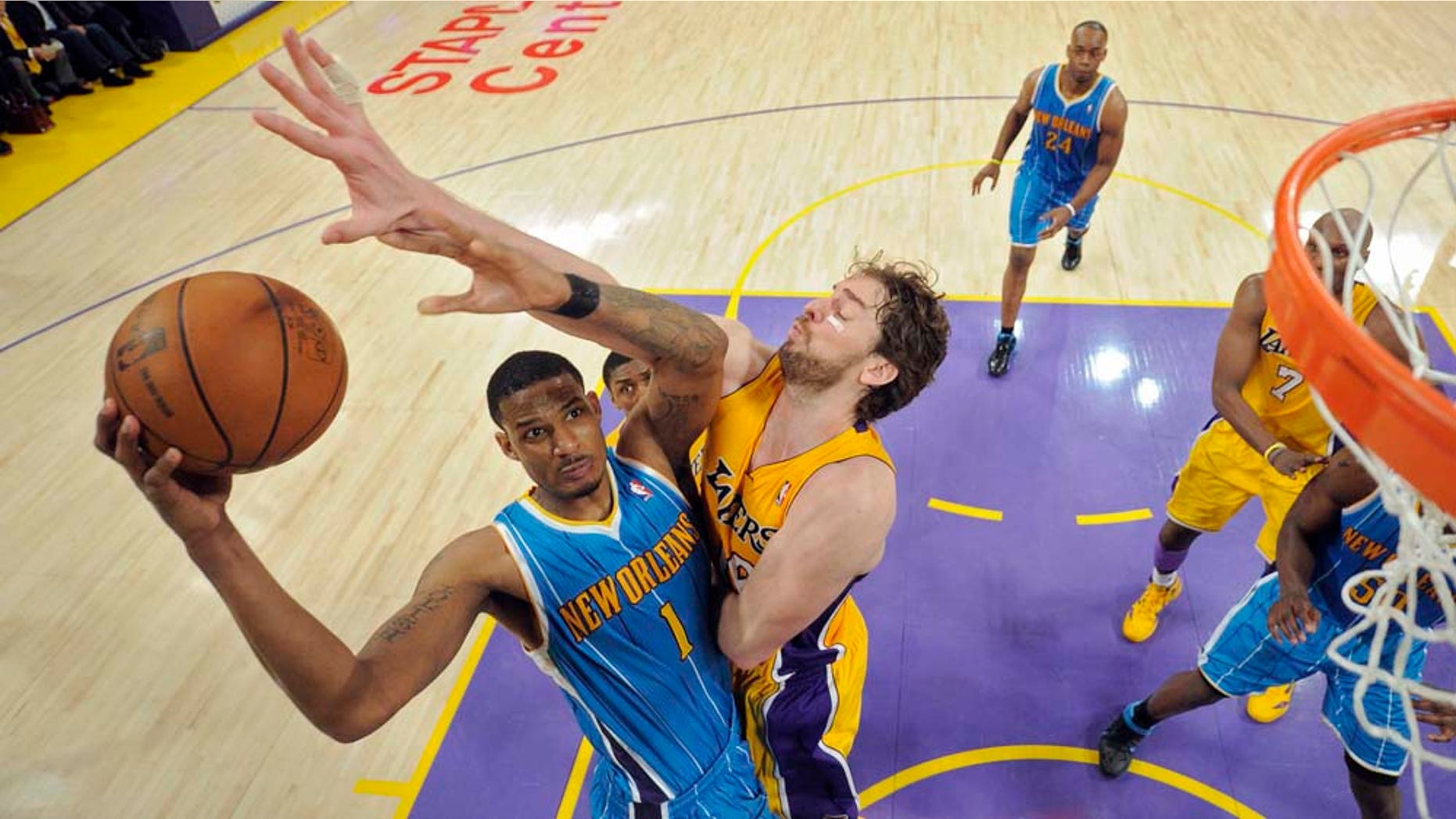 Pau Gasol has his playoff mojo back.
The Los Angeles Lakers center put in 16 points and grabbed eight rebounds to help his team take the swing game, 106-90, over the New Orleans Hornets in first-round western conference series.
The Lakers lead 3-2 and can close out the series with win on Thursday.
Gasol, of Spain, had been in a playoff funk of sorts with poor performances in the first two games. He has picked it up, though, averaging 16 points per game since.
Trevor Ariza, who is Dominican, scored 22 points to lead the Hornets. He hit five 3-pointers, but managed just six points in the second half as the Lakers took control of the game and perhaps the series.
"They got 15 offensive rebounds," Ariza said. "They were in the paint all day. They were more aggressive, and they took it to us."
The Hornets made 61 percent of their shots in the first half, but couldn't maintain that pace when the Lakers got down to business. Last spring, the Lakers also faced an even first-round series heading into Game 5 against Oklahoma City, and they responded with eight consecutive wins.
Ariza breezed past Kobe Bryant for a layup on the Hornets' opening possession as they came out with no fear of the big Hollywood stage, making 13 of their 16 shots in the first quarter and jumping to a nine-point lead. Chris Paul racked up eight assists in the period, picking up right where he left off in New Orleans.
But Bryant added three more baskets after his dramatic dunk, staking Los Angeles to a 54-51 halftime advantage. Paul kept the Hornets right in it, scoring seven points in the final 2 minutes of the first half.
Paul's triple-double allowed New Orleans to even the series in Game 4, but he struggled to make big plays after his big first quarter in Game 5. His frustrating night was epitomized in the final minutes when Ron Artest's defense forced him simply to drop the ball on the ground, unable to shoot or to pass without traveling after he jumped.
Based on reporting by The Associated Press.
Follow us on twitter.com/foxnewslatino
Like us at facebook.com/foxnewslatino