Pats rookie Joe Cardona is a patriot both on and off the field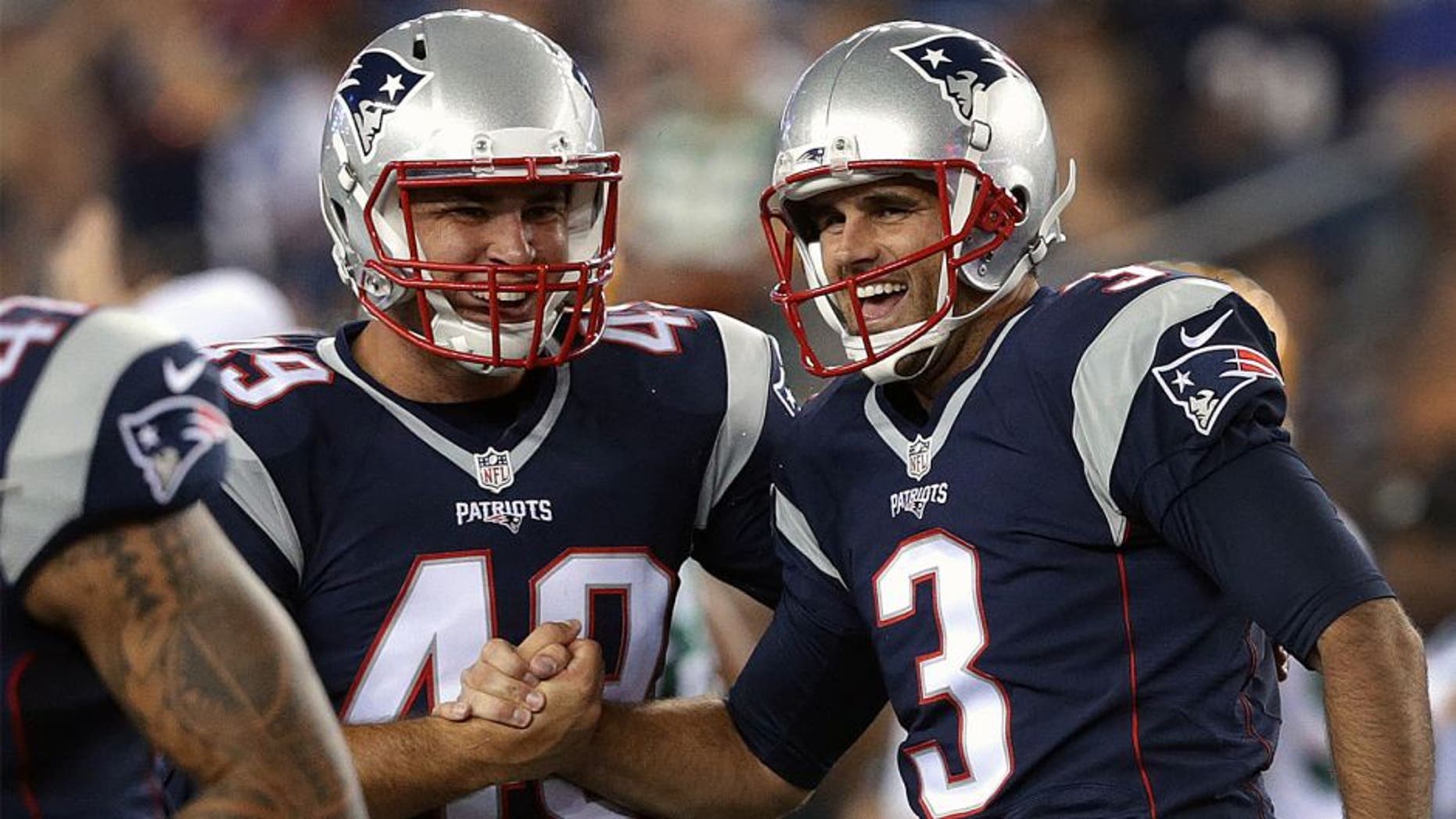 Joe Cardona has one of the busier schedules of any NFL player, and for good reason. Barry Chin Getty Images
Being an NFL player can be taxing. Between practices during the week, games on Sundays, press conferences and media obligations, there's little time to relax and unwind.
For New England Patriots rookie long snapper Joe Cardona, there's even less free time.
Cardona is the NFL's only active member of the military, splitting time between the Patriots and the Navy. Cardona, a fifth-round pick, has served as the team's regular long snapper in all eight games, helping Stephen Gostkowski convert on every single one of his kicks this season -- which is impressive in its own right. But his success doesn't come without a great deal of hard work.
After practice, Cardona makes his way to Newport, R.I., where serves his duty as a member of the Navy, mentoring students through the Naval Academy Prep School. But even with his busy schedule and lack of downtime, Cardona is grateful for the opportunity he's been given.
"It's long days, and there are not really any days off, but the balance has been good," Cardona said via Mike Reiss of ESPN. "It's a lot of tough work, but I'm lucky to be out here and getting this opportunity."
Patriots head coach Bill Belichick, whose father was a coach at the Naval Academy, gives Cardona a great deal of credit for his ability to balance both football and serving his country.
"He's serving in the Navy, so he does what he's assigned to do, and within that we've been able to work with that schedule to keep him participating on our team," Belichick said. "... It's hard enough to be a rookie in this league when this is your only job. He has two jobs, so that's more challenging, but that's something that people like Joe, who have been in the Naval Academy, have experience with -- time management, multi-tasking, doing different things and handling different levels of responsibility physically, mentally and emotionally."
Stephen Gostkowski, who Cardona primarily snaps for, recognizes how large of an effect the Navy has had on his long snapper.
"You can tell he's just so disciplined, coming from the Naval Academy; he's come in and worked hard, kept his head down, and he's humble and has a lot of respect for everyone and how they do it," Gostowski said. "He has his job on the side serving our country, which is some of the highest respect you can have. It's the kind of thing I've never been around and it's been cool to be a part of."
Needless to say, Cardona has had a big impact on the Patriots both on the field and in the locker room. His teammates seem to have a great deal of respect for what he does, and it's easy to see why.