Patriots WR Julian Edelman unsure if he'll be on the field in Week 1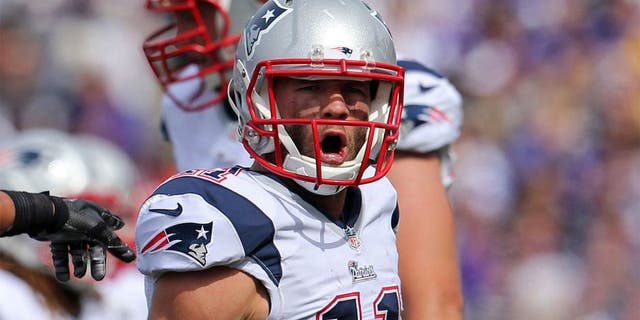 Julian Edelman was a key player in the New England Patriots' Super Bowl run last season, but when he'll be able to contribute this year is still unclear.
Edelman has been sidelined with a leg injury since the start of training camp and had yet to talk about his health until Tuesday.
"Ask Bill [Belichick]," he said, via Joe McDonald of ESPN. "I'm taking it day by day and I think I'm 10 seconds better than the last 10 seconds, so we're good."
Needless to say, Edelman is itching to get back on the field, which he's been unable to do since suffering the injury on Aug. 2. While he's been missing time, Edelman has done everything he can to stay ready for when the time comes.
"Any time you're not able to go out there and play it's difficult, but it's part of the game," he said. "I'm just working hard, doing everything I can each and every day to improve myself each and every day.
"It's one of those things where I don't have an answer to -- I don't know," Edelman said when asked about being in game shape. "We'll see."
The Patriots are surely desperate to get Edelman back on the field as soon as possible, but until that time comes, Reggie Wayne will look to fill in during his absence. Wayne was signed to a one-year, $3 million deal with the Patriots as a reinforcement for the injured wide receiver group.
(h/t ESPN)