Patriots TE Scott Chandler excited to be back on the practice field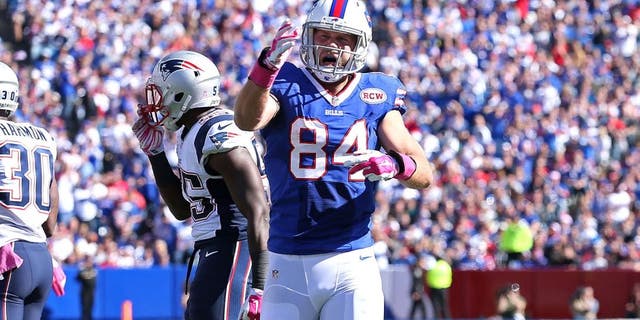 When healthy, the New England Patriots have one of the biggest and best tight end duos in the league. Rob Gronkowski (6-foot-6) and Scott Chandler (6-foot-7) are two of the tallest tight ends in the NFL, and they're both going to be huge red zone weapons for Tom Brady and the Patriots.
Up until this point, however, the two haven't been on the field together that often. Chandler has dealt with a lower body injury during training camp, but he made his return to the practice field this week.
"Just trying to get through this training camp grind, taking it a day at a time -- get back out there and try to get back in the swing of things," Chandler said, via Mike Reiss of ESPN.
Chandler is expected to be a big red zone threat for the Patriots, having caught 21 touchdowns in the past four seasons. Before he can be a weapon, though, he has to get healthy once again.
"There are a lot of days ahead of us, and we have to go out there and take it one rep at a time and one day at a time," Chandler said.
Chandler signed a two-year deal, $5.3 million deal with the Patriots back in March.
(h/t ESPN)