Patriots' Stephen Gostkowski feels 'really bad' for Blair Walsh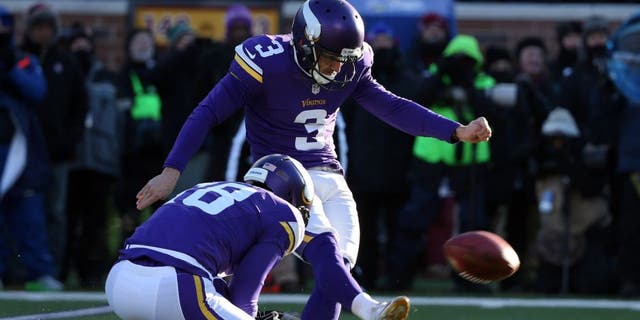 The Minnesota Vikings' season came to a stunning end on Sunday after Blair Walsh missed a potential game-winning 27-yard field goal in the fourth quarter against the Seattle Seahawks. It's the worst-case scenario for any kicker, whether it's at the high school level or in the NFL.
It's the type of kick that will be tough for Vikings fans to recover from, and the same goes for Walsh, himself. It comes with the job, though. New England Patriots kicker Stephen Gostkowski is one of the best in the league, but he knows what Walsh is feeling -- and he feels terrible about it.
Via Mike Reiss of ESPN:
Gostkowski also gives Walsh a lot of credit for how he handled the miss. He wouldn't have been the hero had he made the kick, but he's now seen as the goat for missing it.
"I was at least proud of the way he stood up there and took it on his shoulders. You've got to be able to take the good and the bad," Gostkowski said. "He was man enough to do that. And he didn't succeed on the field, but he handled himself with class after the game, which at least he can hang his head on that."
Prior to that kick, Walsh had made 34-of-39 field goal attempts in the regular season. He rebounded after making just 74.3 percent of his kicks in 2014 to make 87.2 this season. He'll have to come back in similar fashion after his latest miss, and there's no reason to think he won't.