Patriots play home opener against Raiders in stadium where opponents rarely win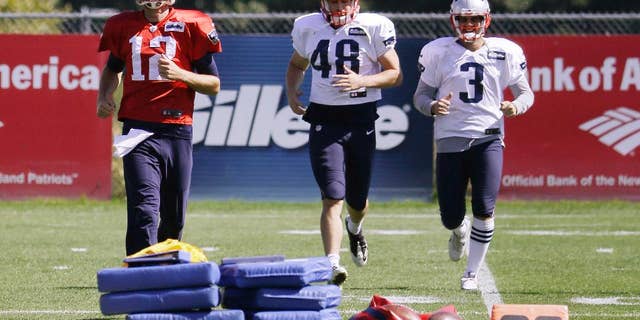 FOXBOROUGH, Mass. – Stevan Ridley's father switched his allegiance from the Oakland Raiders when his son was drafted by the New England Patriots.
The running back's dad sure picked a winner.
The Patriots are 25-4, including playoff games, at Gillette Stadium since 2011, when Ridley was drafted. Now they're two-touchdown favorites in their home opener against the Raiders on Sunday.
The Patriots are 11-1 in home openers since they moved into Gillette in 2002. The only loss came when Stephen Gostkowski missed a 42-yard field goal attempt on the next to last play — after making three longer ones — as the Arizona Cardinals won 20-18 in 2012.
And dating back to 2006, Tom Brady is 56-5 in his past 61 home games, including playoffs.
___
AP NFL website: www.pro32.ap.org and http://twitter.com/AP_NFL