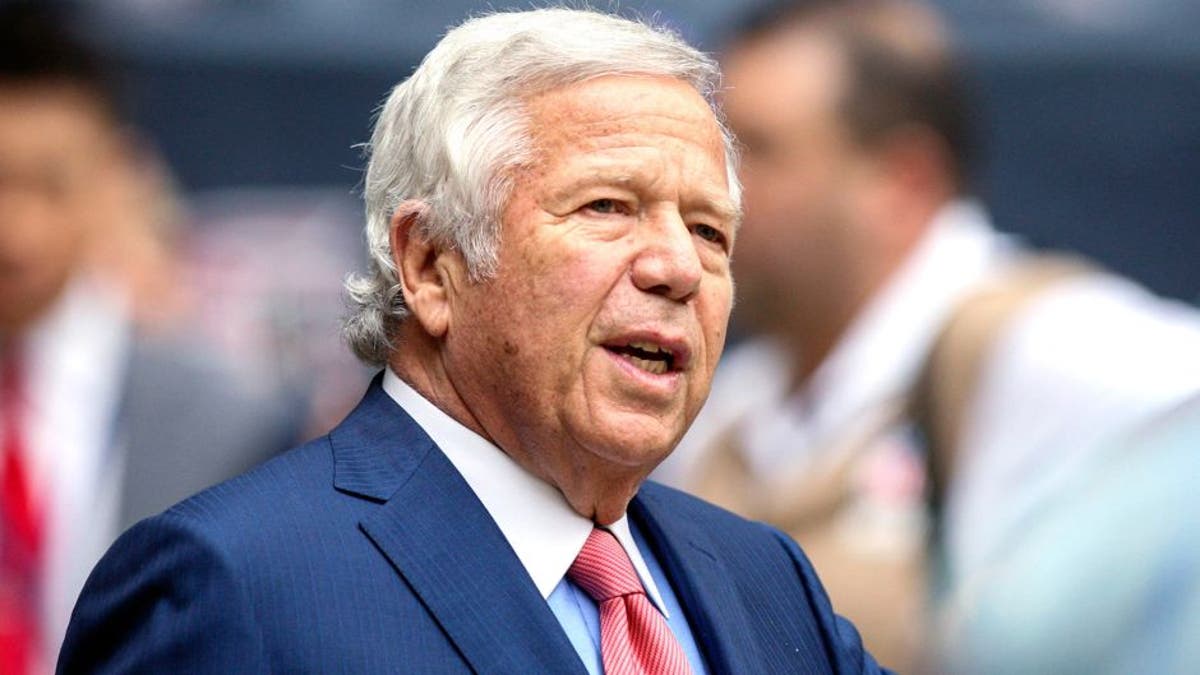 New England Patriots owner Robert Kraft laid into the NFL during his press conference on Wednesday, saying he was wrong to put his faith in the league. He's obviously not a fan of Roger Goodell's ruling on Tom Brady's suspension, and why would he be? That's his Super Bowl-winning quarterback everyone's picking on.
But if Kraft's response to the league on Wednesday wasn't enough to convince you of his displeasure, maybe this will. On the first day of training camp, Kraft was gracious enough to sign some autographs for the raucous fans in attendance. One autograph in particular stood out from the rest, as Kraft signed a fan's "Free Brady" poster.
The look on the fan's face says it all. Kraft, as much as anyone, wants his prized quarterback "freed" from the shackles of a four-game suspension. In the meantime, Brady will be Brady and make one-handed touchdown catches in practice.
(h/t Twitter)