Patriots' Julian Edelman facing 4-game suspension for violating NFL's PED policy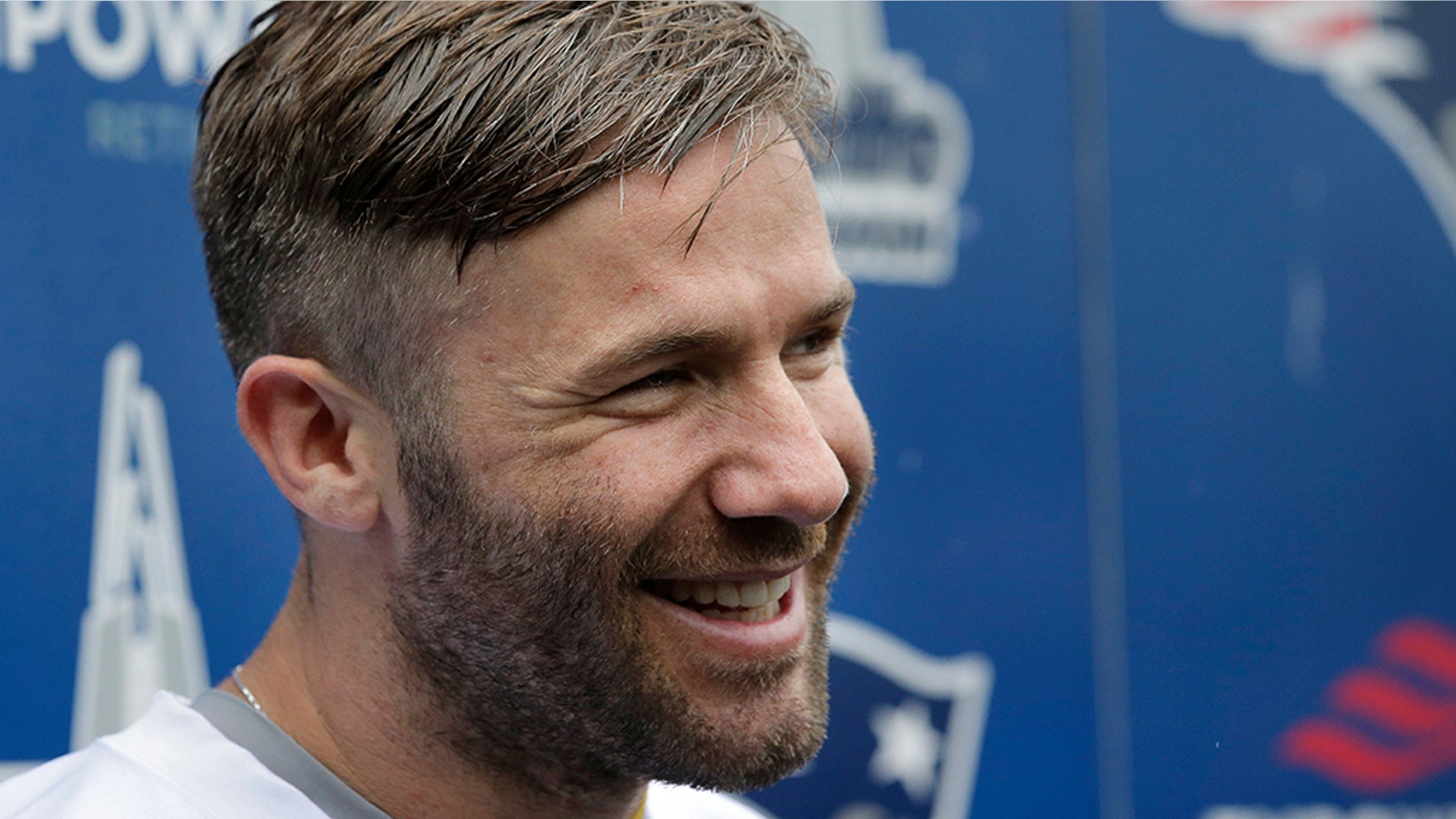 New England Patriots wide receiver Julian Edelman may be returning to the game just in time to sit four of them out.
ESPN reported Thursday that Edelman, who missed all of the 2017 NFL season with a torn ACL he suffered during the preseason, is facing a four-game suspension for violating the league's policy on performance-enhancing substances.
The report added that Edelman is currently appealing the suspension, as he has taken "hundreds of tests" without testing positive before.
If the suspension is upheld, the 32-year-old Edelman would forfeit $470,588.20 in base salary. New England's first four regular season games are at home against Houston, at Jacksonville, at Detroit and home against Miami.
During the offseason, Edelman had been working with quarterback Tom Brady's controversial personal trainer, Alex Guerrero, who took flak after reports of the suspension. "I've known Julian since his rookie year and he is a phenomenal athlete who takes his training seriously — it's disappointing to hear today's news. Elite athletes sometimes work with multiple coaches and health professionals as part of their off-season training," Guerrero told NBC Sports. "Here at our facility, we take a natural, holistic, appropriate and, above all, legal approach to training and recovery for all of our clients. And anyone who would suggest otherwise is irresponsible, and just plain wrong."
Edelman participated fully in Tuesday's workout as part of the Patriots' three-day, mandatory minicamp. He wasn't wearing a brace on his surgically repaired knee, and said he didn't plan to wear one during the regular season.
"It was tough to watch it all on the sideline last year," he said Tuesday. "To come out here and just to do little things, strap on the helmet, puts in perspective how lucky you are to get to play the game."
Without Edelman, the Patriots went 13-3 in 2017 and reached their third Super Bowl in four seasons. They lost 41-33 to the Philadelphia Eagles, but are the betting favorites to return to the big game this season.
ESPN reported that the existing policy on performance-enhancing substances is expected to be discussed at the next round of talks to re-negotiate the current collective bargaining agreement, which runs through 2021.
The Associated Press contributed to this report.