Patriots' coin toss decision brings back memories of 1962 AFL Championship Game gaffe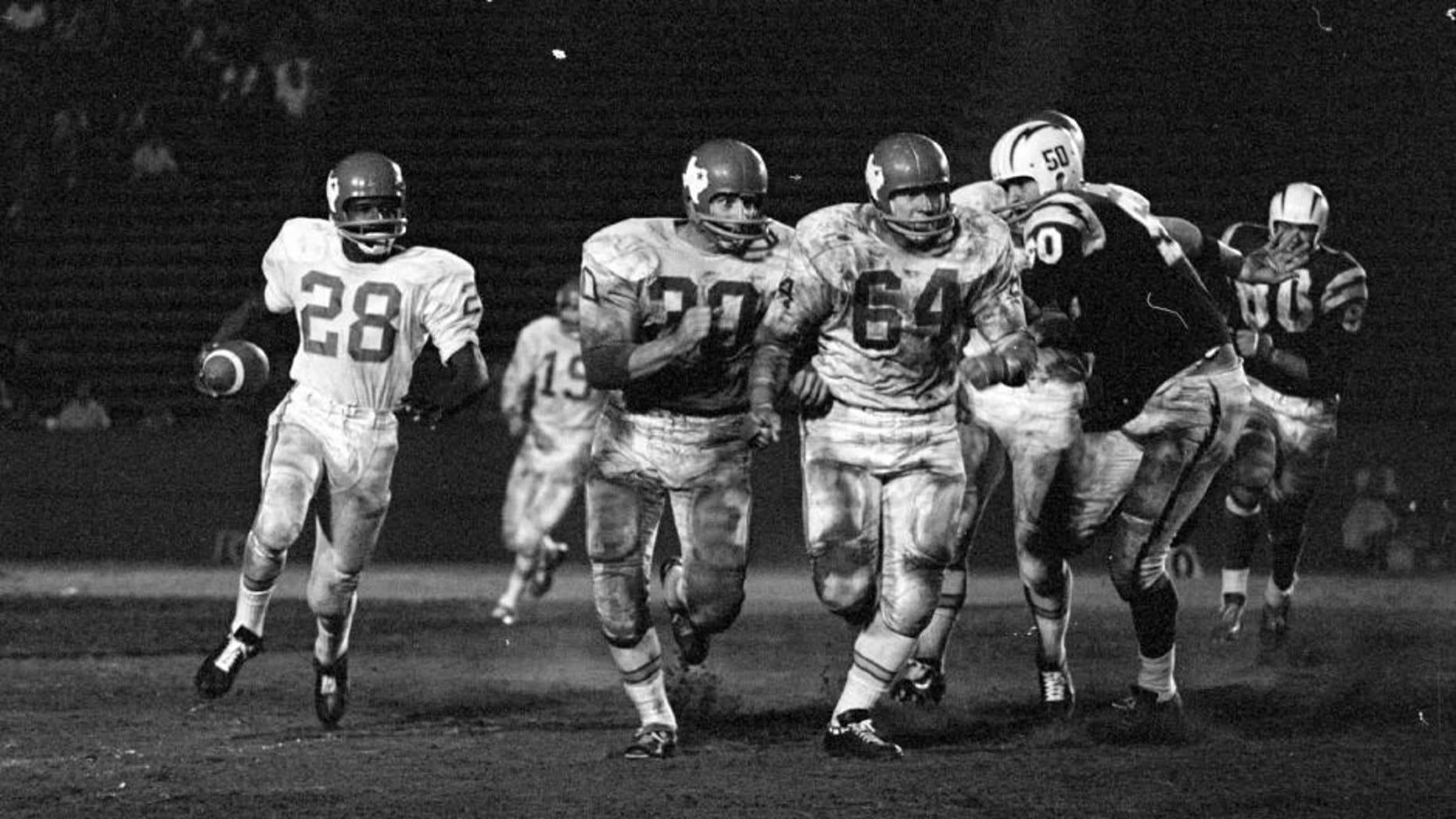 The New England Patriots' decision to kick at the start of overtime in their game with the New York Jets on Sunday wasn't the first time -- and won't be the last -- that a coin toss plays a role in the finish of a game.
However, one of the most memorable moments involved two original AFL franchises, on Dec. 23, 1962.
The Dallas Texans -- now the Kansas City Chiefs -- and the Houston Oilers -- now the Tennessee Titans -- played to a 17-17 tie in regulation of the AFL Championship Game that season.
The game, which was televised by ABC, provided drama for the national audience for the fledgling league.
Hank Stram, who would go on to lead the Chiefs to victory in Super Bowl IV, sent running back Abner Haynes out for the coin toss with instructions to take the wind, which was gusting to 40 miles per hour.
Haynes, however, misunderstood the directions and after the Texans won the toss, uttered, "We will kick to the clock."
The field announcer for the game was the legendary Jack Buck, father of FOX Sports' Joe Buck. He brought the sound to the audience.
While Haynes' gaffe remained a part of AFL lore, he was able to live it down as Tommy Brooker kicked a field goal in the second overtime, giving the Texans a 20-17 victory and the AFL Championship.
The game would be the last for the Dallas Texans, as the franchise moved to Kansas City, where it remains today as the Chiefs.
Belichick and Slater's decision came with far less on the line, yet did bring back memories of other AFL franchises for a day.
Check out the highlights and call below.