Patriots CB Logan Ryan silences bubble talk in solid finale vs. Giants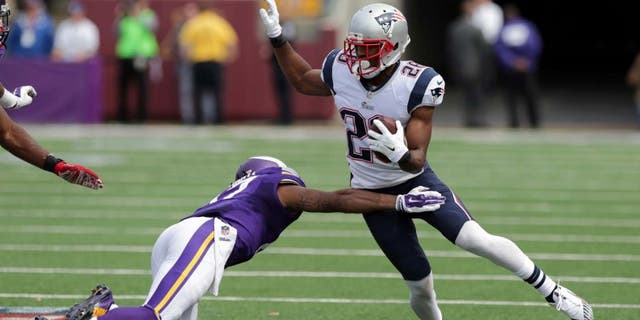 NEWYou can now listen to Fox News articles!
There's a lot of unrest in the New England Patriots' secondary as questions remain from the top of the depth chart to the bottom.
Malcolm Butler has been the No. 1 corner throughout training camp, but there are still concerns that he isn't the shutdown corner the Patriots need. At the bottom of the depth chart, a handful of players are fighting for the final roster spots.
Third-year cornerback Logan Ryan has come up in conversations as a bubble player, but those questions were likely silenced after Thursday night's performance.
According to Jeff Howe of the Boston Herald, Ryan held Giants quarterback Ryan Nassib to 1-of-7 passing for 19 yards with a pass deflection when he was targeted. He also added nine tackles, which led the Patriots on Thursday. Obviously, those are great numbers for any cornerback, but particularly for Ryan who's had his ups and downs.
"I think I'm right where I want to be, playing pretty well, getting ready for Pittsburgh now," Ryan said via Mark Daniels of the Providence Journal. "Preseason is always just a way to work on your craft and get some action in and now is when it matters."
With cut day looming on Saturday, Ryan doesn't seem to be concerned about his roster spot being in jeopardy.
"Not really. It's out of my control," Ryan said. "Whatever is going to happen is going to happen, so not really."
The Patriots only have five cornerbacks listed on the depth chart, with Ryan penciled in as one of the two starters. However, Tarell Brown, Bradley Fletcher, and rookie Robert McClain have all played well. Ryan is still seen as below Brown on the depth chart given the amount of playing time for the two, but his roster spot seems to be safe as of now.
(h/t Providence Journal)