Patrick Cummins talks believing in yourself, jail, & more on FATK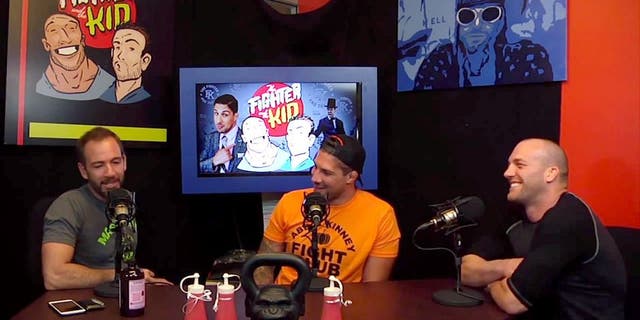 NEWYou can now listen to Fox News articles!
On the latest episode of The Fighter and The Kid, UFC light heavyweight contender Patrick Cummins shares a load of stories from his young but rich life, including working overnight shifts to support his MMA dream, getting the unexpected call up to the big leagues from UFC president Dana White himself, and how making hummus for fellow prisoners in jail helped him survive a stint in jail. Yes, really.
"Here guys, have some hummus," Cummins remembers telling his fellow county inmates at the start of a sentence for robbery that "Durkin" says landed him in jail for over a half year.
Cummins also discusses his "life theme" of being an underdog walk-on from his days in wrestling to being a struggling MMA fighter.
Cummins, who next fights Nov. 7 in Brazil againt former title challenger Glover Teixeira, and the FATK crew have a great, personal conversation that you don't want to miss. Schaub and Cummins are long-time teammates and so the stories and jokes flow with ease.
Check it out above, or at any of the fine outlets below!
How to listen: