Patrick Cote stops Josh Burkman after back-and-forth scrap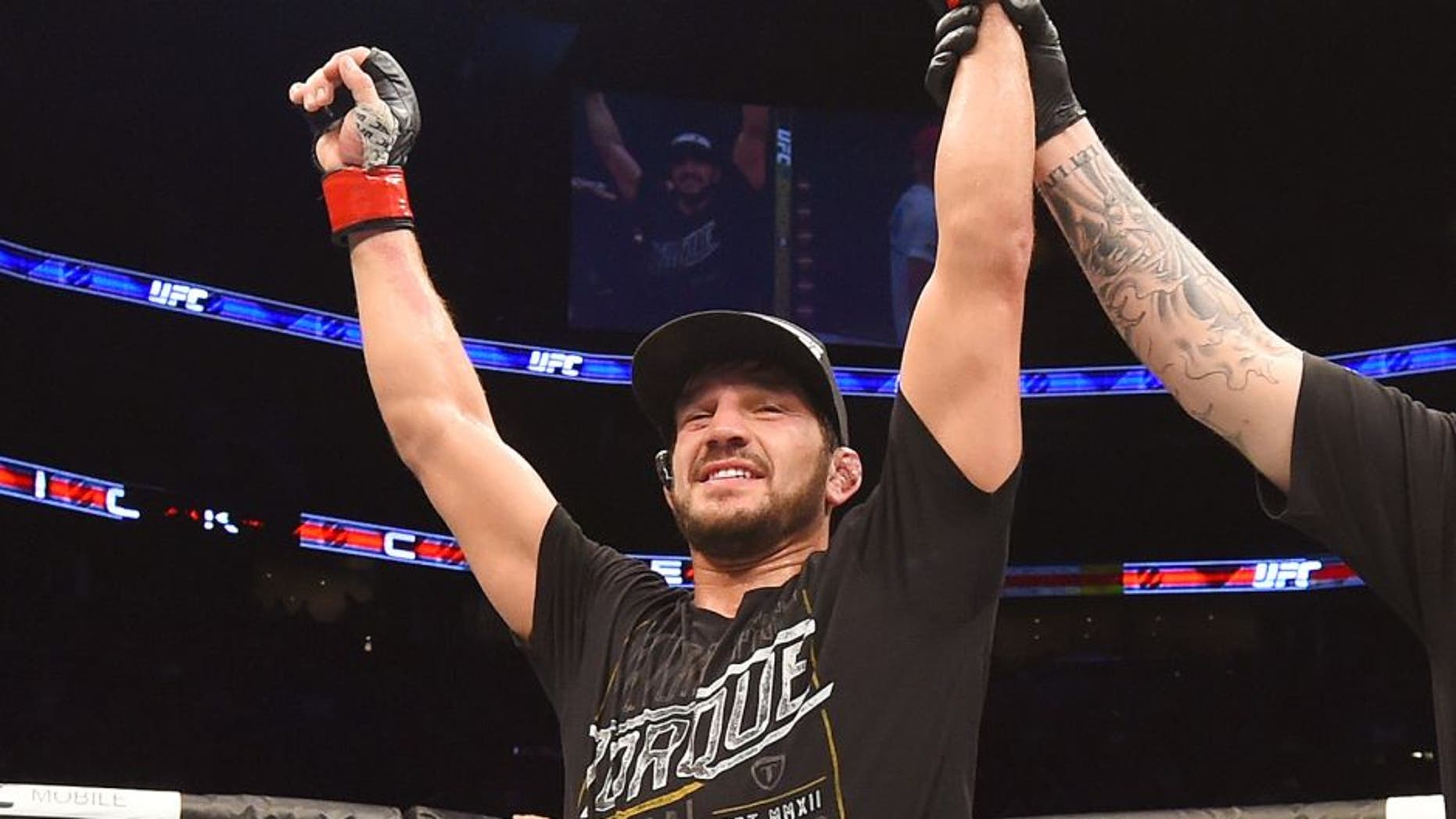 On Sunday night, Canadian Patrick Cote brought the Saskatoon UFC Fight Night crowd to their feet by handing Josh Burkman the first TKO loss of his 12-year MMA career.
Burkman opened the fight landing big punches, hitting the home fighter cleanly several times. Cote brushed off the strikes and pressed Burkman against the cage, looking for a takedown. Burkman defended well, however, and pressed back with his own clinch.
Once both men were standing, free in the center, however, Cote scored his first big shot of the bout. The right punch landed flush and buckled Burkman.
The tough Utah fighter looked nearly out but survived to see the second round. There, Cote pressed once again but it was Burkman who scored big with a trip right into the side mount.
Cote soon escaped and got to his feet, however. Burkman did work there and landed two right punches, which were followed by a punch and takedown from Cote.
The takedown didn't last even a second, though, as Burkman immediately popped back to his feet. In the third round, the two veterans bumped fists and then bashed heads.
Burkman came out firing at Cote and appeared to have him hurt, badly. "He rocked me for sure," Cote said, post-fight.
"That was the first time in my career that I got a little dizzy, but I came back. I'm a warrior."
He certainly is, and indeed he did. Cote covered up with his back against the fence, then fired back and circled away from the cage wall.
After another touching of fists to show respect, Burkman faked a level change and then a reverse upwards-elbow strike to set up a hard overhand right that landed on Cote's head. Cote would strike last, however.
"The Predator" landed one more big right-punch counter to Burkman's head and dropped the TUF veteran. From there, Burkman tried to get up but Cote controlled his hips and landed some big ground strikes, prompting the referee to call a halt to the battle.
The two men embraced, afterwards, and then Cote accepted an old challenge from Hector Lombard. Lombard last fought Burkman and initially won a decision until a positive steroids drug test prompted regulators to overturn the win.
Lombard is currently serving a suspension because of his failed drug test. When he returns, however, Cote wants to welcome him, and not quite warmly.
"Hector Lombard...when you come back in January, I'll be there for you, man," Cote promised.
The win improves Cote's record to 22-9. Burkman's loss drops his overall mark to 28-12.