Pat Riley said he was so mad when LeBron left he almost said something like Dan Gilbert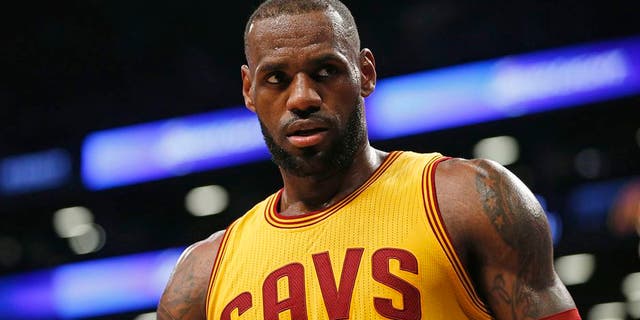 NEWYou can now listen to Fox News articles!
Miami Heat president Pat Riley is widely considered one of the NBAs best closers, an executive who can wine and dine some of the leagues best players and get them to sign on the dotted line. But the one deal he didnt close apparently continues to haunt him.
Its been close to three years since LeBron James left the Miami Heat to return to the Cleveland Cavaliers, and Riley continues to reveal specifics on how it all went down.
In a wide-raging interview with ESPN, Riley explained how the Heat tried to woo James back to the franchise he led to four consecutive Finals appearances and two titles and also admitted that James answer nearly led the now-72-year-old to say something similar to what Cavs owner Dan Gilbert famously wrote when James left for Miami several years earlier.
Riley said in the interview that he and Heat exec Andy Elisburg traveled to meet with James and his associates threesummers ago, taking the two trophies LeBron had won with the franchise and some charts and an easel for a presentation about free agents the free agents Miami had targeted.
Riley said he brought wine from a Napa vineyard, the same wine Maverick Carter had given Riley when the two sides agreed on a deal four years earlier. But when Riley entered the suite and saw James, his agent Rich Paul and friend Randy Mims but no Carter, whom he respects, Riley said he didnt believe the meeting was sincere.
WP
Riley told Elisburg not to bring the trophies and presentation materials into the suite. Riley said James and his associates seemed distracted during his pitch, splitting their attention between the Heat executive and a World Cup match, so much so that Riley asked them to mute the TV.
Riley flew back after the meeting, expecting the worst. He said he got a text that he would be receiving a call soon. Paul would soon be the other end of the line, and he handed the phone to LeBron, who delivered the decision.
"I was silent," Riley said. "I didn't say anything. My mind began to just go. And it was over. I was very angry when LeBron left. It was personal for me. It just was. I had a very good friend who talked me off the ledge and kept me from going out there and saying something like Dan Gilbert. I'm glad I didn't do it."
Gilberts infamous letter came moments after LeBron had opted to leave the Cavs in 2010, telling Cavs fans they didnt deserve this kind of cowardly betrayal. It was a letter many thought was the end of any potential reunion between James and the Cavs in the future.