Passing zone: New rules package should mean more passing next year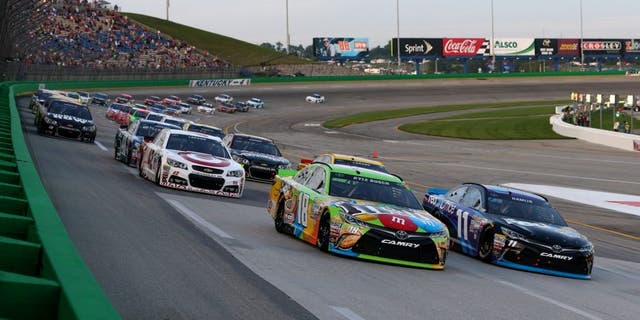 As the 2015 NASCAR Sprint Cup Series season winds down, naturally everyone is already starting to eye the new rules for 2016.
I think we've gotten a glimpse already this year of what the low-downforce package can do, beginning with the first race when it was introduced last July at Kentucky Speedway. I think we can anticipate the drivers getting up to the back bumper of the driver ahead of them and loosening them up enough to be able to make a pass.
The reality is you can't do that right now with this current package. Sure, you might run up on him -- but then you either stall out or run you run into him or he has to really mess up so that you can get by.
In my opinion, this gives NASCAR a really great opportunity, with some help from Goodyear with some tires that fall off, to see racing and passing either double or even triple what we've seen with the 2015 package.
Does that automatically mean better racing? No, that's something we'll have to wait and see on. There's always that risk that some team or organization will get their arms around the new package and become superior quicker than the others.
But I doubt that they are going to be able to get the upper hand in what NASCAR is putting in place. With less downforce, these teams are going to need to change the way they approach giving the driver more grip. Aero is always going to be important, but now the chassis setup is going to play a bigger role plus the way the driver drives the car.
Like I mentioned earlier, if Goodyear pitches in with tires that give up quicker, then the driver is going to have to do a better job of not abusing their tires so they can at least finish a fuel run. That gets us back to old-school racing.
We saw it earlier this year at Kentucky and then again Labor Day weekend at Darlington. That made those races fun and exciting.
I think we are in for some pretty exciting racing next year. I honestly can't wait to get to Atlanta in 2016 so we can see this package in action. I really think it will be one of the most incredible shows we've seen in Atlanta next year that we have seen there in a long, long time.