Parys Haralson says Stephone Anthony will be an 'elite linebacker'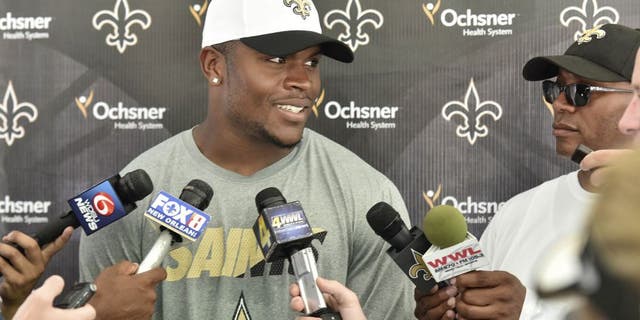 Across the NFL, you'll find rookies scattered across many teams who are getting rave reviews from teammates and coaches. Not many are getting the type of praise that linebacker Stephone Anthony is though.
The former Clemson Tiger has done more than just make a name for himself. As Mike Triplett of ESPN reports, the words "elite" and "bright future" are being attached to Anthony.
"I think right now he's one of those guys that you look at and you know that in a couple years he's going to be one of those elite linebackers that actually is a leader off the field and on the field," Haralson told ESPN. "He prepares, he's smart, he's physical and he works hard. So I think he's got a really bright future."
Haralson's words seem to be an echo of what we've been hearing out of the organization, which is great news for the future of this defense.
(h/t ESPN)