Part 2: Ranking the top SEC prospects in the 2016 NFL Draft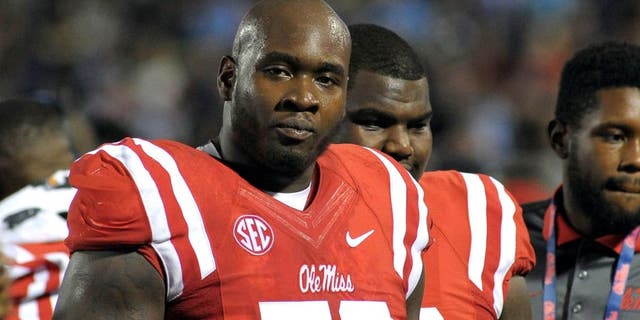 NEWYou can now listen to Fox News articles!
Annually, the NFL Draft is littered with exceptionally talented prospects hailing from the SEC. This repetitive trend is yet again set to continue in 2016 -- with an influx of highly-skilled players ready to make their proverbial mark in the professional ranks.
This is Part 2 of a two-part look at where the top 10 SEC prospects heading to the 2016 NFL Draft will be ranked. It will speak to the strengths of the respective players -- as well as a potential round in which they'll be drafted in.
5. A'Shawn Robinson, DT, Alabama
Robinson starred for Alabama over the course of the past three seasons.
A mountain of a man, the Texas native is sensational when it comes to stopping the run. While some may compare him to his teammate Jarran Reed, Robinson is taller, longer, and possesses better overall athleticism. As such, it enables him to pass rush with better efficiency.
While Robinson should likely go in the first round, it isn't certain as to where he'll ultimately end up. A strong combine performance could push Robinson toward the fringe of top-10 territory. Not only can he rely upon a strong skill-set, but Robinson also brings terrific leadership skills to the table.
4. Laquon Treadwell, WR, Ole Miss
Establishing himself as one of the most dynamic receivers in the entire country, Treadwell is an exceptionally complete prospect.
Hailing originally from Illinois, Treadwell has an exceptional set of hands. He plucks the ball out of the air effortlessly like a piece of fruit. While not a true burner, Treadwell is certainly fast enough to gain separation from defenders -- which is also helped by Treadwell's impressive foot work and route-running ability.
With the NFL currently transitioning to a game rooted (somewhat) in spread principles, Treadwell is certainly an enticing option for teams needing a talented pass-catcher. His ceiling is that of a No. 1 receiver.
3. Reggie Ragland, MLB, Alabama
Ragland is the prototypical hard-nosed, tough, physical middle linebacker.
While he'd be a perfect fit for the game of yesteryear, Ragland also translates in today's game. His intuitiveness truly stands out on the football field. He commands the field quite well as a quarterback of the defense. Ragland's ability to read the game is also quite special.
Ragland's lack of top-end speed could ultimately be an issue in certain situations, but he more than makes up for that deficiency with his strong set of intangibles.
In essence, he'd be a perfect fit as a thumping middle 'backer in a 3-4 scheme.
2. Vernon Hargreaves III, CB, Florida
The fiesty defensive back out of Florida enters the process as one of the top cover-corners in the draft.
An all-conference player since his freshman season, Hargreaves is a highly decorated athlete. He's got terrific ball skills, fast-twitch quickness (when turning his hips in coverage), and plays with an edge.
The combine will be a significant one for Hargreaves. He'll be battling with Florida State defensive back Jalen Ramsey in order to become the first corner off the board. Hargreaves also brings positional value as both a true corner and a nickelback.
1. Laremy Tunsil, OT, Ole Miss
The big tackle out of Ole Miss has very few holes -- if any in his game.
Tunsil's long and athletic frame is perfect to deal with the modern-day defensive end. His lateral quickness enables Tunsil to deal with speed-rushers, and his natural bulk and usage of his hands gives him an advantage against bigger defensive ends.
When looking for the perfect left tackle prospect, Tunsil checks off many of the boxes in this capacity. Barring an injury, he's a virtual lock to go within the top five -- if not the top three.