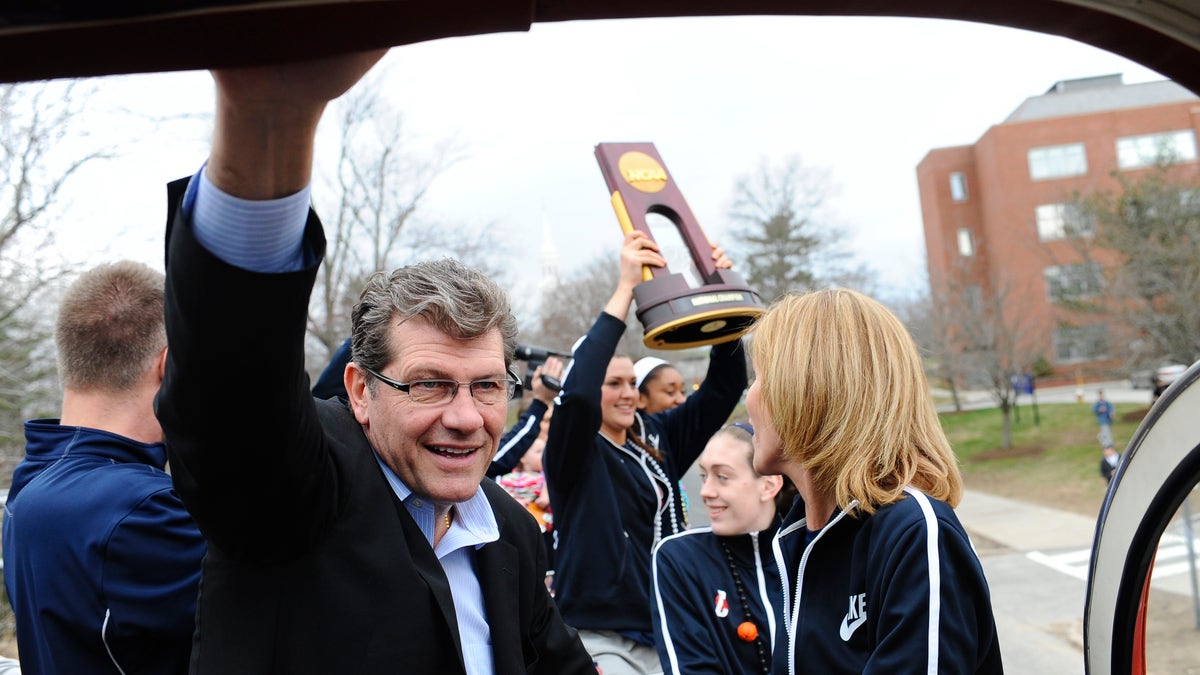 HARTFORD, Conn. – Connecticut's latest victory parade had a French Quarter feel to it.
About 10,000 fans lined Hartford's Bushnell Park on a cold and windy Sunday afternoon to cheer the national champion UConn women as they passed by on the top of a double-decker bus, tossing Mardi Gras beads down to the crowd below.
The Huskies won the program's eighth national title last week in New Orleans, beating Louisville 93-60 for the championship.
The crowd was smaller than in previous years, and many speculated that was because winning titles has become routine in Connecticut. The school has 11 between its men's and women's basketball teams since 1995.
But coach Geno Auriemma says the team embraces those expectations. And freshman Breanna Stewart, who was the Final Four's Most Outstanding Player, says her goal is to participate in four parades before she graduates.