Panthers send Allen to 'Canes for Samsonov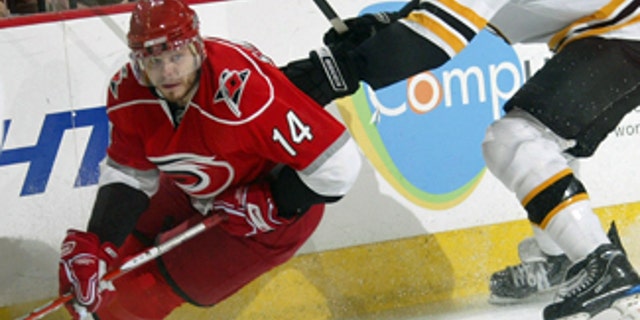 The Carolina Hurricanes have added a second veteran from the Florida Panthers in the past five days, acquiring defenseman Bryan Allen for forward Sergei Samsonov.
Allen has 4 goals and 12 points in 53 games for the Panthers this season. Carolina had a spot on its blue line open after trading defenseman Ian White to San Jose for a second-round pick earlier this month. Allen has one year left on his contract that carries a $2.9 million cap hit.
"Bryan is a good addition to our defense," said Hurricanes General Manager Jim Rutherford. "He has great character and experience and will add size and grit to our team."
Samsonov has 10 goals and 26 points in 58 games for the Hurricanes this season, and can become an unrestricted free agent after this season.
The Panthers now have traded three veteran defensemen (Allen, Bryan McCabe and Dennis Wideman) in the past two days as they rebuild on the blue line, and give youngsters Dmitry Kulikov, Keaton Ellerby, and 2010 first-round pick Erik Gudbranson greater roles next season.