Panthers OT Michael Oher reportedly cited for misdemeanor assault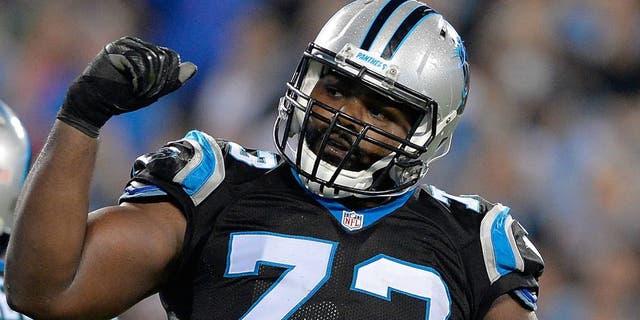 Carolina Panthers offensive tackle Michael Oher was cited for misdemeanor assault after an alleged incident with an Uber driver, according to multiple reports.
Oher was cited by Nashville police after allegedly getting into an argument with an Uber driver on April 14, WKRN in Tennessee reports. The Uber driver picked up Oher and four friends and the Panthers tackle asked the driver to follow another car, according to the report.
The Uber driver reportedly suggested that he take the lead because he felt the other car didnt seem to know where it was going. Oher objected, according to the report, believing the driver was just trying to run up the fare.
An argument allegedly ensued after the driver stopped to allow two of the passengers to use the restroom. The driver alleges that he put his hand on Oher's face, promoting Oher to push the driver to the ground and kick him in the leg before the other passengers restrained him.
According to WSOC in North Carolina, Oher will be booked Monday on the misdemeanor assault citation.
We are aware an incident occurred involving Michael. We have no further comments at this time, a Panthers spokesperson told WSOC.
Oher, the subject of "The Blind Side", has spent the past two years with the Panthers.