Panthers LB Thomas Davis gets first Pro Bowl bid in 11 seasons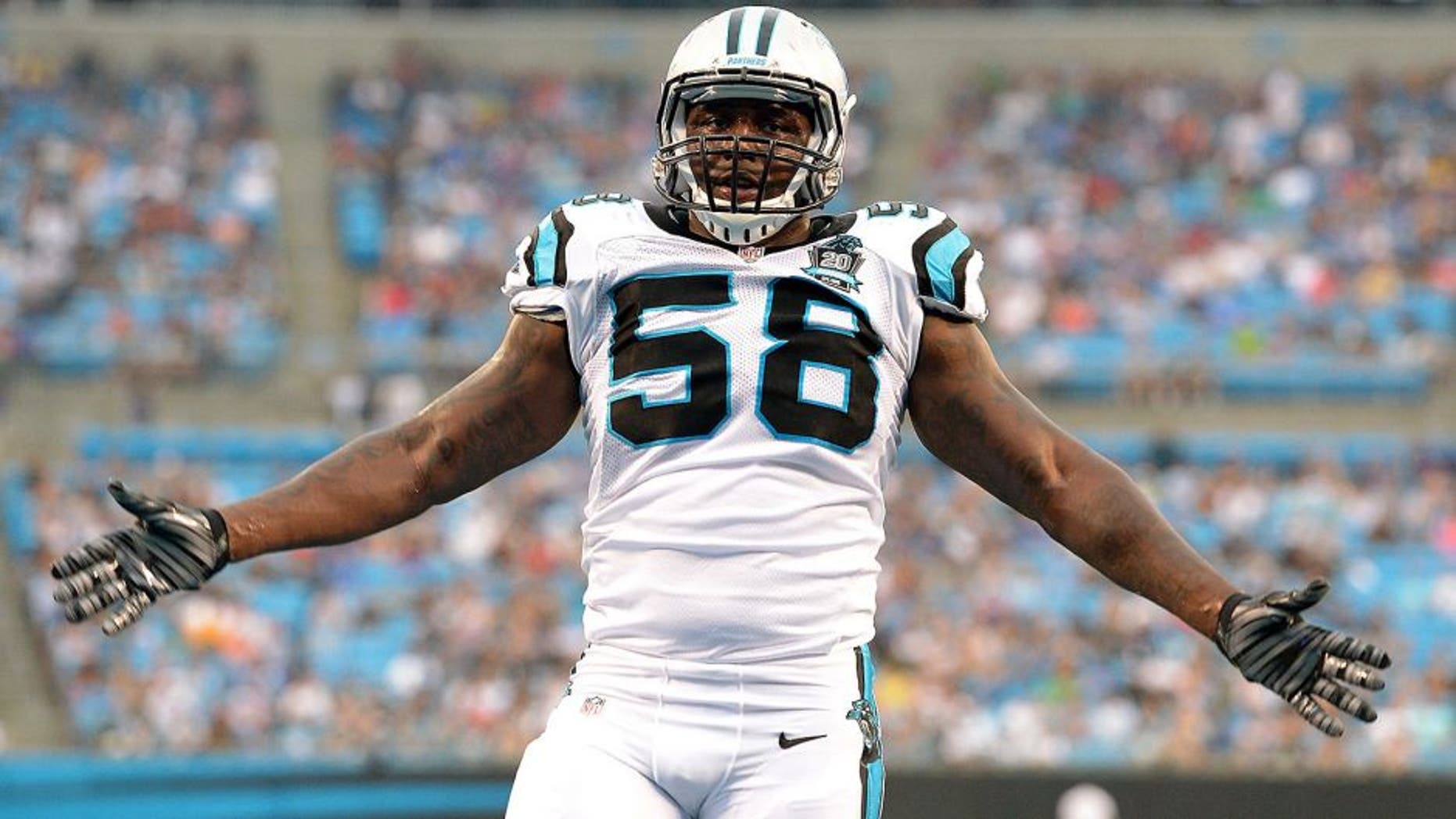 Panthers linebacker Thomas Davis is finally heading to Honolulu.
Well, that's if the veteran's 14-0 Carolina Panthers don't run through the NFC to play in the Super Bowl.
Davis, who was the 2014 Walter Payton NFL Man of the Year, ranks second in tackles (97) behind Luke Kuechly.
Playing in the NFL for 11 years, Davis has never been voted to the game. Largely one of the more underappreciated players in Carolina, Davis has played at a high level since overcoming his third ACL surgery.
Davis joins nine other Panthers who were voted to the play in the game.