Panthers LB Luke Kuechly suffers concussion, out for remainder of game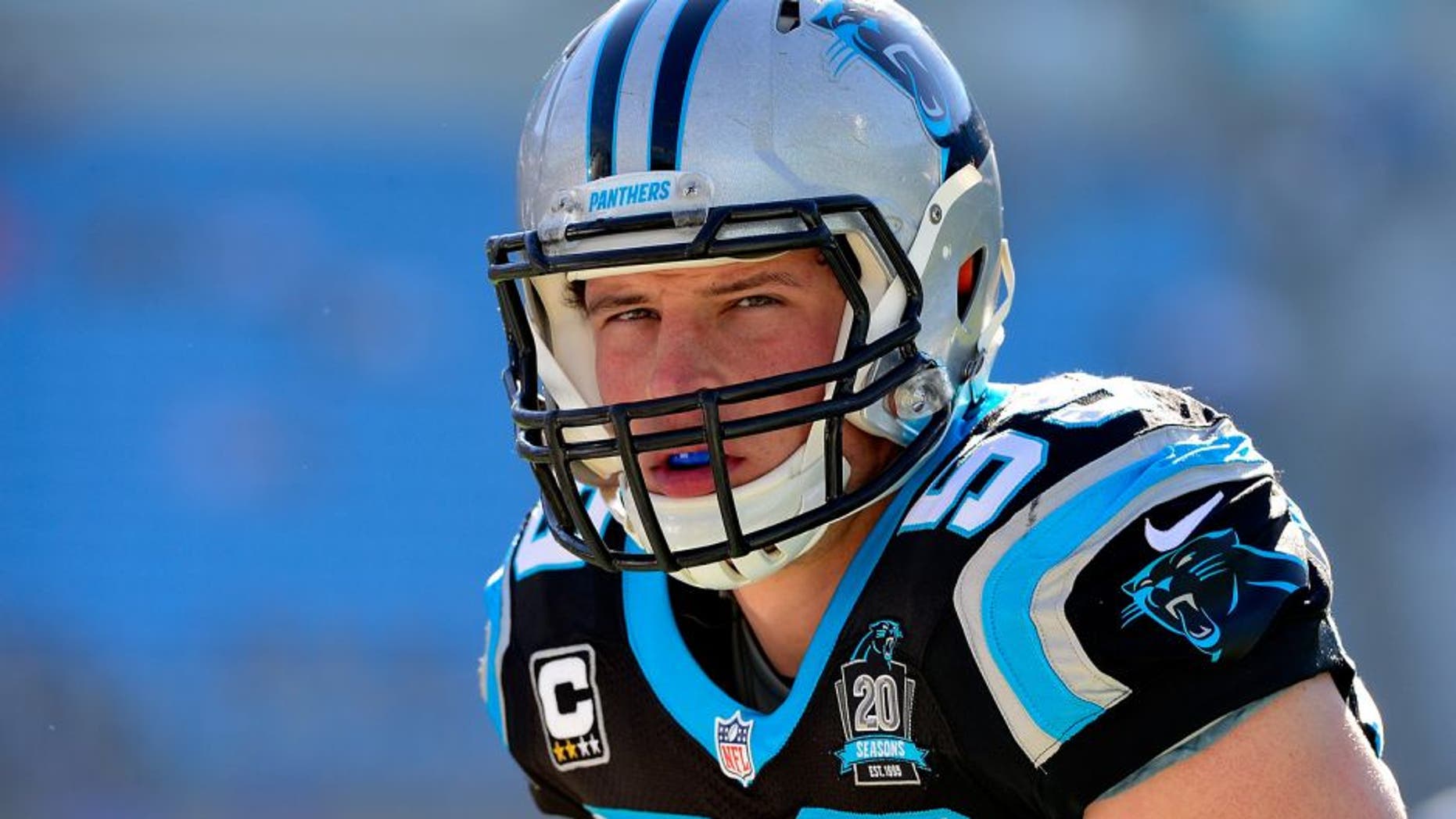 JACKSONVILLE, Fla. -- Carolina Panthers star linebacker Luke Kuechly will miss the second half of the season opener with a concussion.
Kuechly wobbled to the ground Sunday after tackling Jacksonville Jaguars running back T.J. Yeldon late in the first half. Kuechly tried to stand up but dropped to the ground again. He was immediately taken into the locker room, and the team later said he would not return. Shaq Thompson replaced him.
Kuechly signed a five-year, $62 million contract earlier this week.