Panthers DE Greg Hardy has bond set at $17,000 after arrest on domestic abuse charges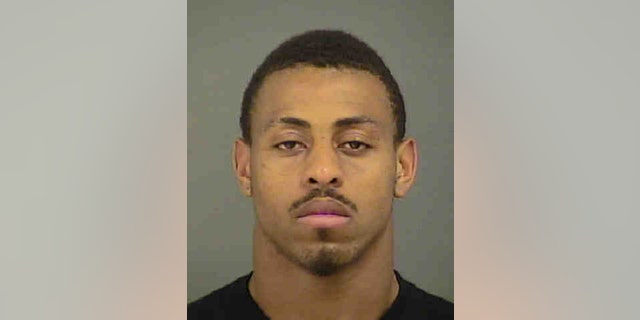 CHARLOTTE, N.C. – A Charlotte Mecklenburg County judge has set bond for Greg Hardy at $17,000 one day after the Carolina Panthers' Pro Bowl defensive end was arrested on charges of assault on a female and communicating threats.
Judge Rebecca Thorne Tin on Wednesday ordered Hardy not to have any contact with the accuser and to attend three Alcoholic Anonymous meetings per week.
Hardy's attorney, Chris Fialko, argues in court that his client was abused and Hardy made the 911 phone call to police at 4:18 a.m. Tuesday.
But the accuser's attorney, Stephen Goodwin, says his client was held down by one of Hardy's friends and prevented from calling police. Goodwin says she has bruises from "from head to toe" and that she was "flung around the room" by the 6-foot-4, 290-pound Hardy.
___
AP NFL website: www.pro32.ap.org and http://twitter.com/AP_NFL