Panthers' Cotchery: Return to N.C. has been 'tremendously wonderful'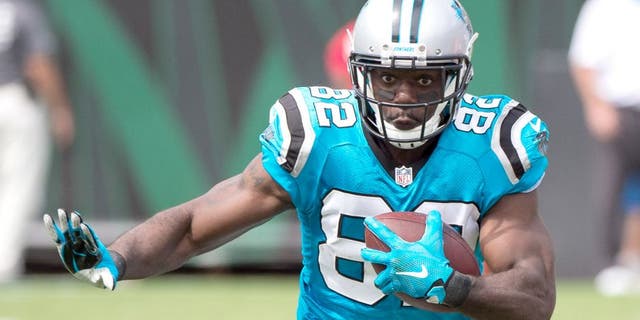 NEWYou can now listen to Fox News articles!
The last two seasons have been something like a homecoming for veteran wide receiver Jerricho Cotchery. As a member of the Carolina Panthers, he has played his home games in the state of North Carolina for the first time since his college days at N.C. State.
Cotchery said his experience in Carolina has been "tremendously wonderful."
Via Joseph Person of the Charlotte Observer:
Cotchery, who will turn 34 this offseason, was a first-team All-ACC performer with the Wolfpack more than a decade ago. He is still N.C. State's all-time leader for career receptions (200), and he trails only Tory Holt for the university's recieving-yardage record.
A fourth-round draft pick in 2004, Cotchery spent his first seven years with the New York Jets and enjoyed the majority of his NFL production there. After three years with the Pittsburgh Steelers (2011-2013), the aging receiver has chipped in 87 catches for 1,065 yards and four touchdowns with the Panthers over the past two seasons.
With Cotchery slated to become a free agent next month, his football days in North Carolina -- which featured a 10-year hiatus -- may finally be over.