Panel of experts says Jeff Teague is better than Ty Lawson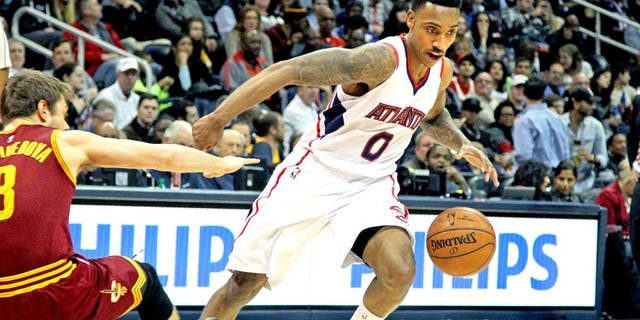 NEWYou can now listen to Fox News articles!
Who is a better player: Jeff Teague or Ty Lawson?
That was the (somewhat random) question posed to CBS Sports' panel of NBA experts: Zach Harper, James Herbert and Matt Moore.
Based on conventional wisdom, many would assume Lawson is the natural answer, as he's made more of a name for himself in the NBA than Teague has.
But the panel disagreed. Harper, Herbert and Moore unanimously claimed that Teague is actually the better player, even admitting that their answers were surprising.
Harper on Teague's well-roundedness:
"Teague is just under 6-2 and has a 6-7 wingspan. He can push the ball, shoot the ball, and is a plus-defender with the Hawks' new direction. We've also seen him run that Hawks offense to near perfection on a lot of nights. I might be projecting here a bit rather than going on pure data, but I'll take Teague's size and overall game in a close call."
Herbert on Teague being the perfect point guard for the Hawks:
"He made it look easy, but there was a high degree of difficulty for Teague last year in Atlanta. He knew precisely how to break defenses down within the Hawks' system, and he kept his scorers happy. His team was unstoppable for most of the season, and four guys, Teague included, made the All-Star team because of the way he orchestrated things."
Moore on Teague contributing to a great team:
"Teague -- a bigger, longer player -- is an A-level defender, and the offense is right there with Lawson as Teague is ridiculously crafty with the ball, can knock down shots, and has become a patient game-mananger in Mike Budenholzer's system. Teague has been instrumental to a great team's success, while Lawson has failed to deliver what his weaker Denver team needed from him. Plus, Teague doesn't bring any of the baggage."
After such a surprisingly delightful season, it's nice to see that Teague is getting the national recognition he deserves.
(h/t CBS Sports)