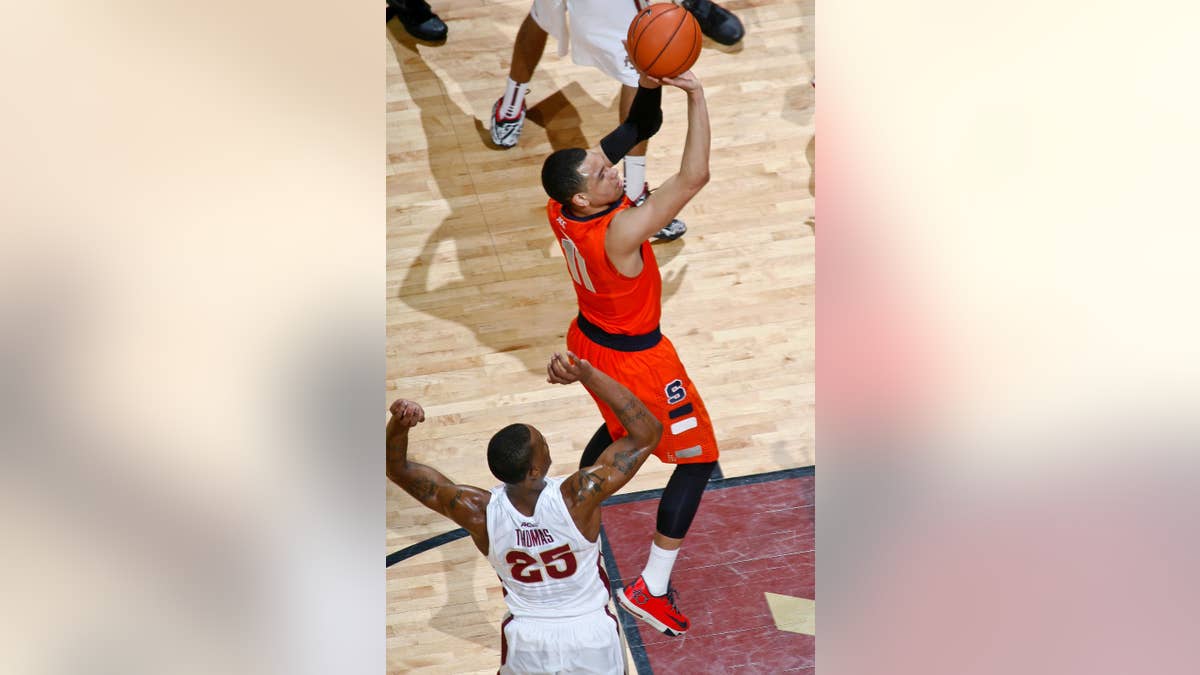 GREENSBORO, N.C. – Virginia has the top seed for this week's Atlantic Coast Conference tournament, which begins Wednesday.
The fifth-ranked Cavaliers, who lost at Maryland in overtime Sunday, have a bye into Friday's quarterfinals along with No. 4 Duke, No. 7 Syracuse and 14th-ranked North Carolina.
The Orange have the No. 2 seed, followed by the Blue Devils and Tar Heels.
Fifth-seeded Pittsburgh, No. 6 seed Clemson, No. 7 seed North Carolina State and No. 8 seed Maryland have byes into Thursday's second round.
The tournament begins with No. 12 seed Wake Forest and No. 13 seed Notre Dame on Wednesday, followed by No. 10 seed Miami against No. 15 seed Virginia Tech and No. 11 seed Georgia Tech against No. 14 seed Boston College.