Paige VanZant unveils UFC-themed routine on 'Dancing with the Stars'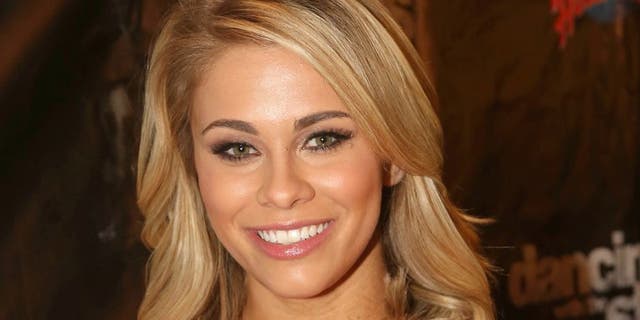 NEWYou can now listen to Fox News articles!
Paige VanZant continues to be one of the frontrunners on the new season of "Dancing with the Stars" after unveiling her UFC-themed routine on the latest episode of the show.
With her dance partner Mark Ballas back by her side after bowing out a week ago due to injury, VanZant unleashed a "paso doble" set to the music "300 Violin Orchestra" by Jorge Quintero.
UFC fans might recognize that music because it's the same used as a walkout song by both Vitor Belfort and Erick Silva when they enter the Octagon.
VanZant's dance was full of energy and she featured everything MMA related in her routine, including kicks, throws and even a Superman punch.
A slew of notable UFC names were in the crowd to support VanZant's latest endeavor including Urijah Faber, middleweight champion Luke Rockhold and UFC Hall of Famer Chuck Liddell.
The judges praised VanZant and her partner for a creative twist on the dance and ultimately gave her a 23 out of 30, which put her in a tie for third place overall on the episode.
One judge even told Ballas that he might have another winner on his hands.
Actress Mischa Barton ultimately got the boot from the series as "Dancing with the Stars" moves into week four with VanZant still holding strong as one of the leading candidates to win the entire show.