Paige VanZant has 'nothing but love' for Ronda Rousey despite altercation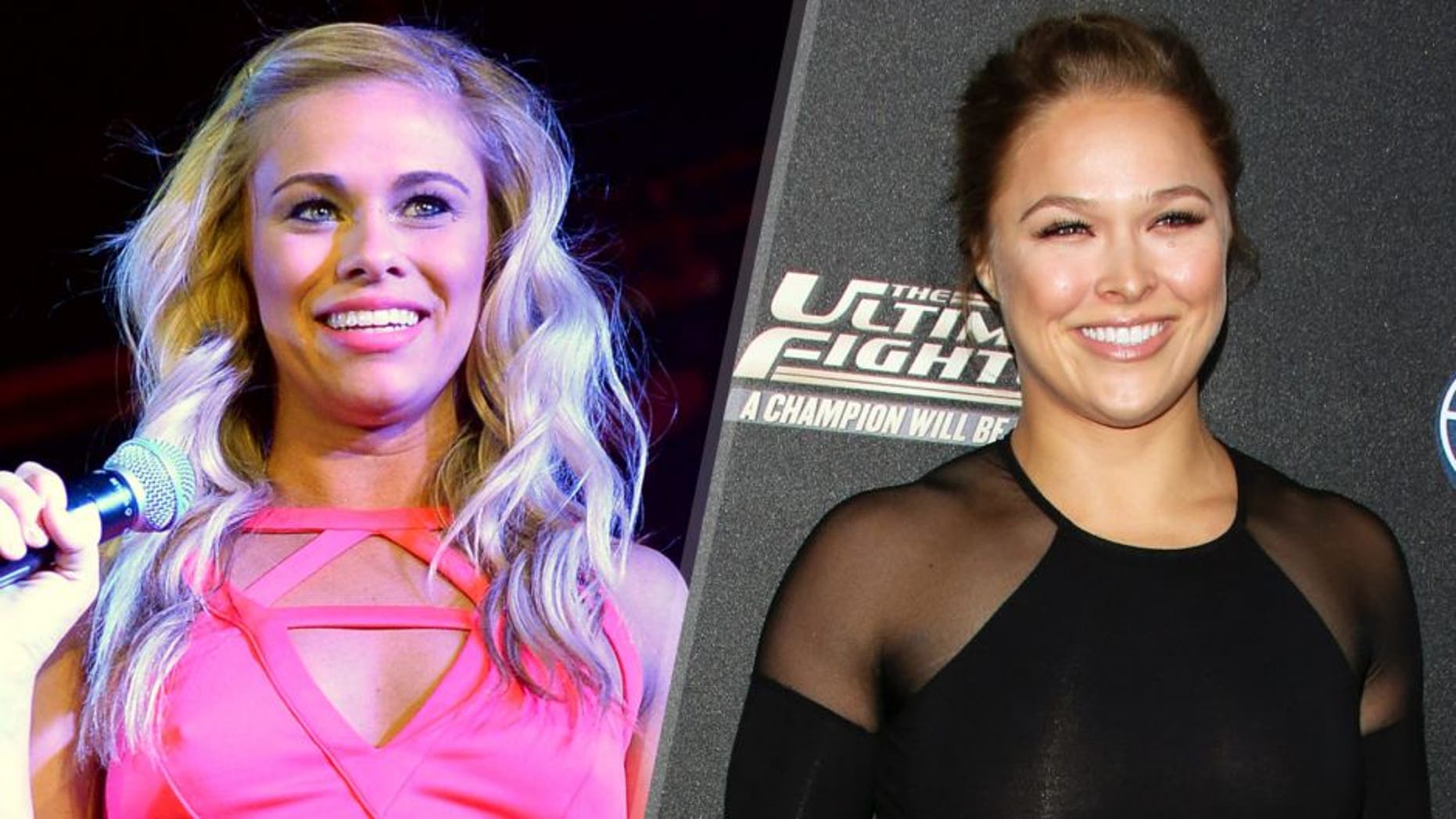 Paige VanZant had a not-so-friendly encounter with former UFC women's champion Ronda Rousey a few weeks ago ahead of UFC 197 in Las Vegas.
Rousey allegedly confronted VanZant at a Reebok event, where she berated the strawweight fighter for congratulating Holly Holm for her victory last year at UFC 193.
According to several sources, Rousey shouted at VanZant in an expletive-filled rant after the two were supposed to take a photo together.
Now, several weeks later, VanZant says as upset as she was the night of the altercation, she's let it go and understands why Rousey was so angry following her devastating loss to Holm.
"There was a little bit of aggression. I won't go into details. I feel like I was really hurt at first. I was very hurt and frustrated about the whole situation and afterwards I really had to take a step back and us as fighters, we're very emotional and we wear our emotions on our sleeves," VanZant explained when speaking to "Hollywood Today Live".
"Ronda being the champ for so long and then having the significant loss that she had, she has to be very emotional about it. I really feel for her and I have nothing but love for her, and hopefully I can make it right with her."
Rousey has yet to comment on the altercation, but VanZant says at this point she's putting it behind her.
She hopes the fracture with Rousey can be repaired, and VanZant isn't holding any ill will toward the former champion.
"I don't have anything but love for her," VanZant said.