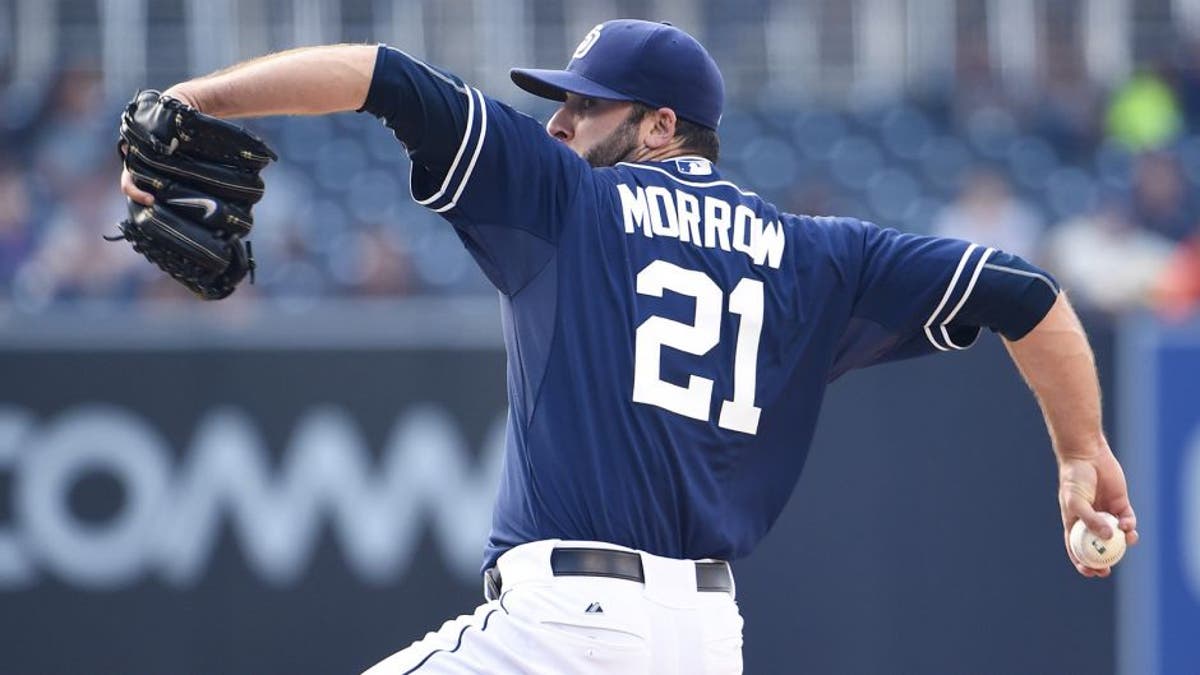 It appears as though Brandon Morrow's impressive first season with the San Diego Padres will be cut short.
Assistant general manager Fred Uhlman Jr. told reporters Wednesday that Morrow has been diagnosed with a shoulder impingement in his right throwing arm that will likely require an arthroscopic procedure that would be followed by three to four months of recovery.
"I talked to him today," Uhlman Jr. said. "Obviously, there's some disappointment there, but that's sort of a risk you take when you're signing any pitcher. He's optimistic that it wasn't terrible news and that it's something he can take care of either through rehab or surgery and should be fine, ready to go, for spring training."
Morrow, who originally went on the disabled list after only his fifth start of the season on May 2, is scheduled to meet with the Padres' medical staff on Friday to make a decision on whether or not he will proceed with the surgery.
"He hasn't made a definite decision yet," Uhlman said. "We'll talk with him more about that on Friday."
In five starts with the Padres this season, Morrow has posted a 2-0 record with a 2.73 ERA and 23 strikeouts in 33 innings.