Padres not sellers quite yet but acknowledge 'critical' upcoming stretch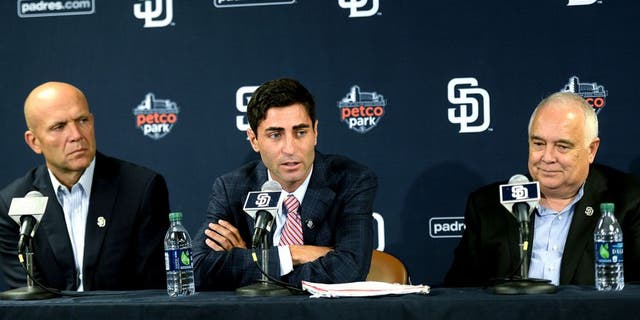 Despite reports to the contrary, the 44-52 San Diego Padres insist that they have not yet committed to being sellers while the trade window is open.
Although the team is 10 ½ games back in the NL West after a loss on Thursday, executive chairman Ron Fowler told reporters following the game that reports that the Padres are sellers are premature.
"We know who is ahead of us and what's going on," Fowler said. "We know July 31 is right around the corner."
With a week remaining until the non-waiver trade deadline, the clock is ticking for the Padres, who will take on the Mets in a three-game series in New York after closing out a series at Petco Park against the Miami Marlins over the weekend.
According to Baseball Prospectus, San Diego currently has a 0.1 percent of making the postseason.
"These next few games are critical," Fowler told MLB.com. "We have got to turn it around."