Padres 'need to start having some fun,' Murphy says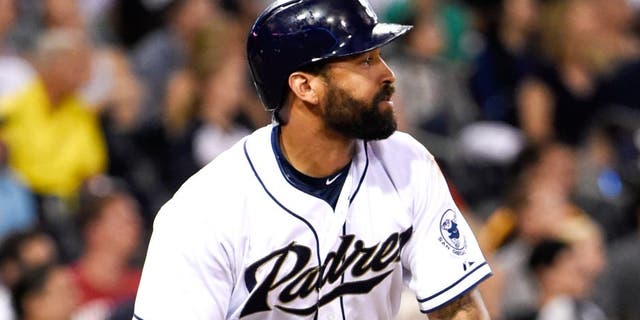 As the San Diego Padres continue to press to win games at a crucial juncture before the trade deadline, they have fallen short in three consecutive games, but not for lack of effort on the part of the players.
The Padres were shut out by the Miami Marlins, 4-0, on Thursday, marking their third loss in a row as they try to climb the standings in the NL West, where they now stand 10 ½ games back of the division-leading Los Angeles Dodgers.
Interim manager Pat Murphy addressed concerns about effort and passion after the loss.
"That's easy to pick at. You can pick at and say these guys don't have energy and don't have passion when they're playing with such intention," Murphy said. "They want very badly to win. They need to start having some fun. They feel the pressure. They feel the pressure to stay in the race. They feel the pressure to hang on."
During their trio of losses, the Padres have struggled to put runs on the board, and have only scored a total of four runs during the stretch.
"We haven't scored a lot of runs," Murphy noted. "We have been inept at scoring runs. … You didn't see any energy problem in the first six innings, but then once we got behind by four runs, that's when you see that, and that's when you become critical of it.
"It's hard to have good energy when you're walking back to the dugout [disappointed] a lot. If you watch us on the five-game winning streak, you wouldn't say we didn't have good energy."