Packers WR Randall Cobb to play vs. Bears at less than full strength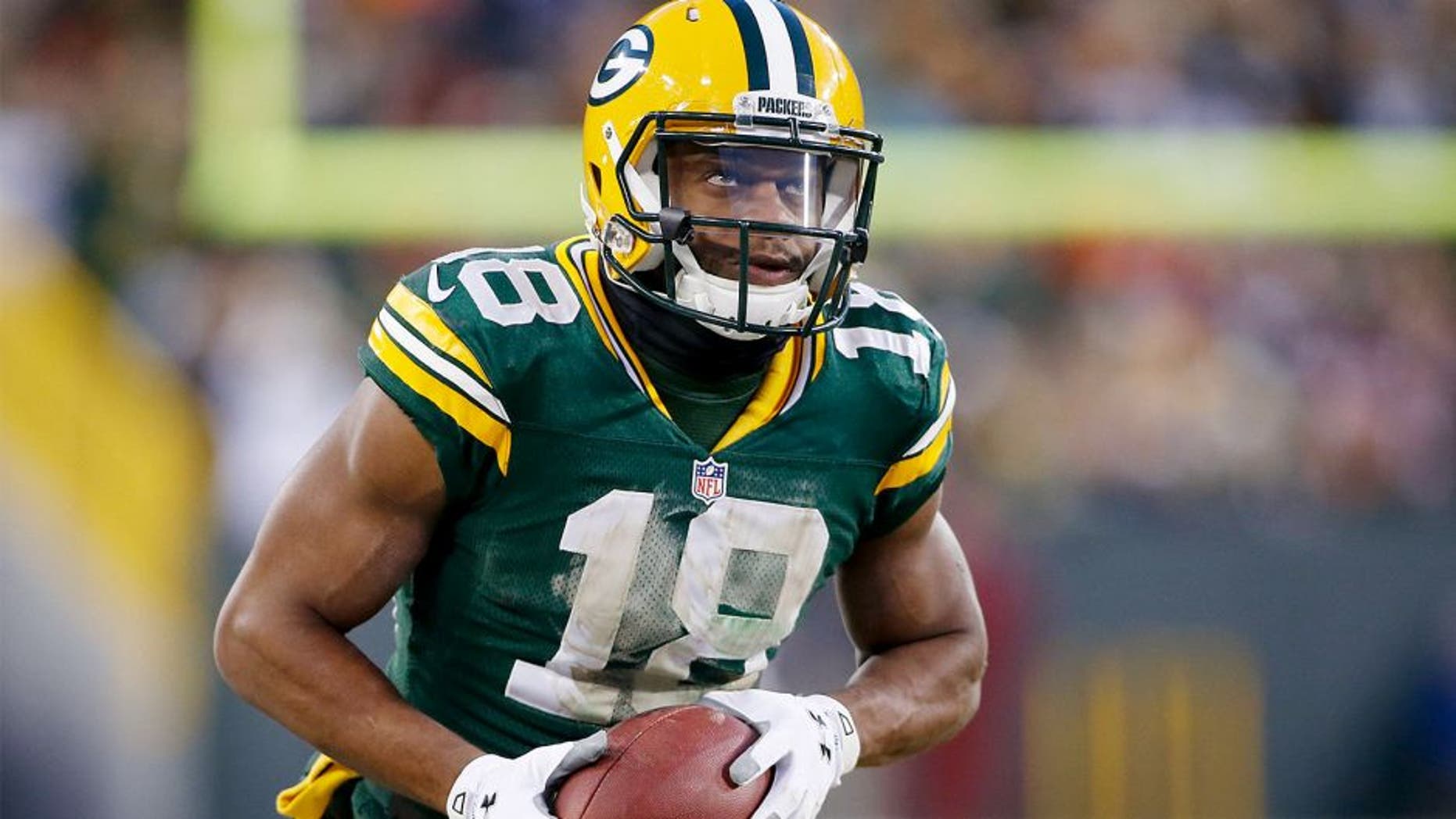 Green Bay Packers wide receiver Randall Cobb is active for Sunday's matchup with the Chicago Bears, but he's not playing at full strength.
Cobb is likely to wear additional protective gear on his injured shoulder, according to ESPN's Bob Holtzman.
With Jordy Nelson out for the season, the Packers need Cobb's presence on the field. Last season, he was a huge contributor in Aaron Rodgers' offense with 91 catches for 1,287 yards and 12 touchdowns.
Cobb will play through pain and force Chicago's defense to respect him, but Davante Adams, Ty Montgomery and James Jones -- who was just recently reunited with the Packers -- may be bigger factors in Green Bay's passing game on Sunday.
(h/t @BobHoltzmanESPN)