Packers sign Letroy Guion; can they afford B.J. Raji, too?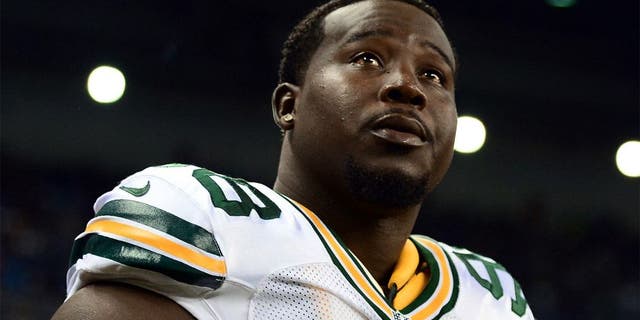 Packers general manager Ted Thompson is notoriously slow to sign other team's free agents, but he loves to keep the ones he values home.
Apparently that's the case with defensive lineman Letroy Guion, who on Friday signed a three-year deal to remain with Green Bay, according to the team's website. ESPN first reported that the contract was for three years and $11.25 million.
A year ago, Guion was coming off a strong 2014 season that seemed to set himself up for this kind of contract when he was pulled over by police in Starke, Fla., on Feb. 3. Officers found 357 grams of marijuana, $190,000 in cash and a registered gun in his car. He was initially charged with felony possession of marijuana and for possession of a firearm in the commission of a felony but ended up pleading no contest to only possession of marijuana. Guion, 28, later signed a one-year bargain contract with the Packers and missed the first three games of the 2015 season while serving a suspension for violating the league's substance abuse policy. He didn't round back into form until late in the 2015 season.
The obvious question for the Packers is what this deal means for the future of fellow defensive tackle B.J. Raji, another player who signed a make-good one-year contract with the Packers last offseason. Raji, the ninth overall pick in the 2009 draft, struggled in 2013 and missed all of 2014 with an injury but had a bounceback year in 2015 and is still only 29. He's likely to command a bigger payday than Guion, and the Packers already gave top defensive lineman Mike Daniels a four-year, $42 million extension in January.
How much more money Thompson can afford to spend on the defensive line with outside linebackers Mike Neal and Nick Perry becoming free agents and obvious holes at inside linebacker will be one of the general manager's biggest decisions of the offseason. Raji is regarded as the anchor to the Packers' run defense, which ranked 15th in the league both without him in 2014 and with him in 2015, and Guion's signing could be a sign the Packers don't believe they'll be able to keep him around.