Packers release concussion-plagued No. 1 CB Sam Shields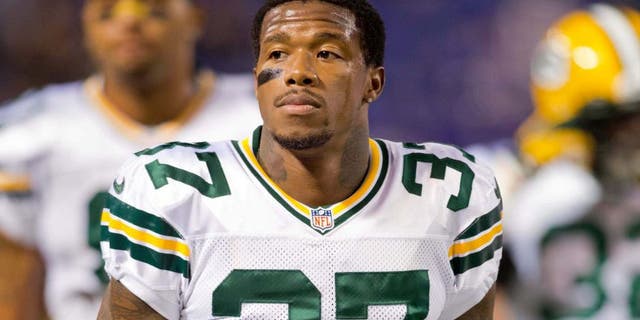 Just one day after releasing veteran running back James Starks, the Green Bay Packers have made another somewhat surprising move. According to his Instagram account, cornerback Sam Shields has been released by the Packers.
ESPN confirmed the news.
Shields has battled concussions throughout his career, and that was the case this past season, when he suffered one in the season opener and never made it back. He's suffered five documented concussions in his football career, with the severity varying from one to another.
The speedy Shields began his career as an undrafted free agent in 2010 and worked his way up true No. 1 cornerback status, even making the Pro Bowl in 2014. He just wasn't on the field nearly enough to warrant an $11.65 million cap hit in 2017, and the Packers have a history of playing it very safe with players who have head and neck injuries.
By releasing him, the Packers save more than $9.5 million on the cap next season. It may not have been an easy move to make for Green Bay, but there was no guarantee Shields, 29, was going to return in 2017. And if you look into the many hashtags in Shields' post, he hints at retirement: "#AtleastLetMeRetireFromThePack, #ImDone, #ICantPlayWithAnybodyElse."