Packers re-sign backup guard Lane Taylor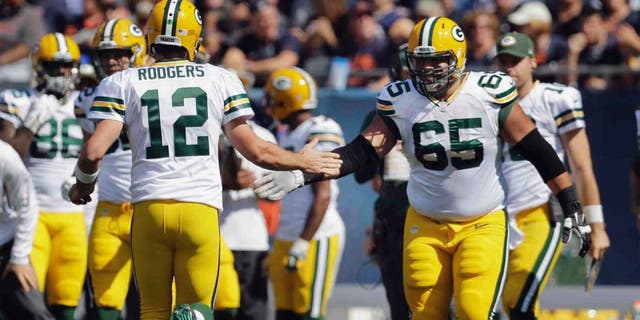 The Green Bay Packers on Tuesday re-signed backup offensive lineman Lane Taylor for two years, adding depth to their line.
The deal is worth $4.15 million with $600,000 guaranteed, according to NFL.com's Ian Rapoport.
Taylor played in four games for the Packers during the 2015 regular season, which included the first two starts of his career, one at right guard and one at left guard. He has played in 26 regular-season and four playoff games in his first two seasons.
The Packers signed Taylor as an undrafted free agent out of Oklahoma State in May 2013. His extension comes a year before the contracts of starting guards Josh Sitton and T.J. Lang are set to expire.