Packers' Nelson latest KO for Nationals' Harper on fantasy front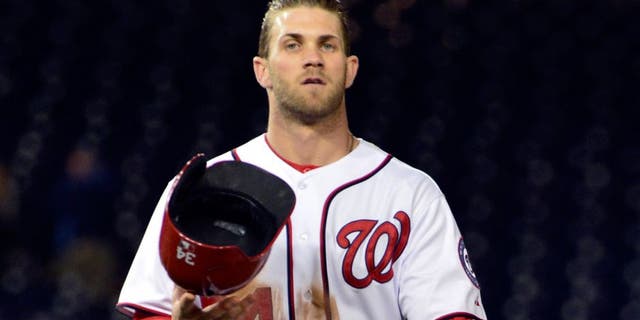 The hits keep coming for Washington Nationals right fielder Bryce Harper, but they are starting to pile up just as quickly off the field.
Harper leads the National League in home runs (31) and is in the chase for a league batting title, but such success at the tender age of 22 doesn't necessarily equate to a fantasy lifestyle.
In a span of six days, Sports Illustrated cover girl Nina Agdal admitted to "cheating" on Harper, and now he may be staring at the prospect of losing Green Bay Packers No. 1 wideout Jordy Nelson for the upcoming fantasy football season.
Nelson suffered what is feared to be a season-ending knee injury in Sunday's preseason game against the Pittsburgh Steelers. Just 24 hours earlier, Harper tapped Nelson as one of his top selections in teammate Max Scherzer's charity fantasy football draft.
Harper has yet to comment on Nelson's injury, but he did also draft Packers running back Eddie Lacy and Indianapolis Colts quarterback Andrew Luck. Replacing Agdal, who took up with Los Angeles Angels outfielder Mike Trout - Harper's chief rival as baseball's top young phenom - may be a more daunting challenge.
(h/t Washington Post)