Packers' Mike McCarthy: 'Part of me that likes where we are today'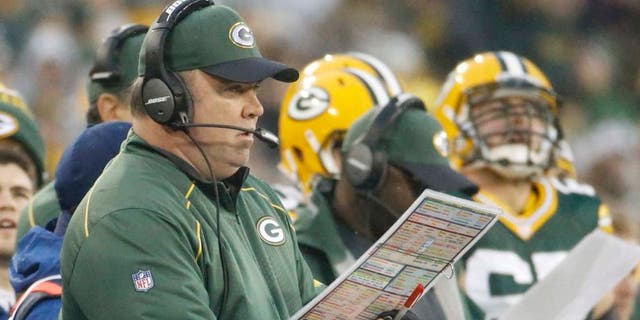 Although the Green Bay Packers backed into the playoffs with two straight losses to end the regular season, head coach Mike McCarthy isn't disappointed by his team's situation.
In fact, McCarthy claims that part of him likes it.
The Packers looked like they were going to cruise into the playoffs with their sixth straight NFC North title after a 6-0 start to the season. After a Week 7 bye, however, they lost six of their last 10 games. The offense has struggled during this span, while the defense has carried the team.
Even though they were on a serious slide in the second half of the season, the Packers still had a chance to claim the division championship against the Minnesota Vikings at home in Week 17. They lost that game, 20-13, and entered the playoffs as a Wild Card team for the first time since 2010.
McCarthy might be excited about this opportunity because the Packers went on to win Super Bowl XLV after the 2010 season. Instead of being the team to beat with one of the NFC's top seeds, they're an under-the-radar fifth seed.
A lot will have to change rather quickly, but McCarthy seems to believe his team can get hot and maybe make another Super Bowl run.