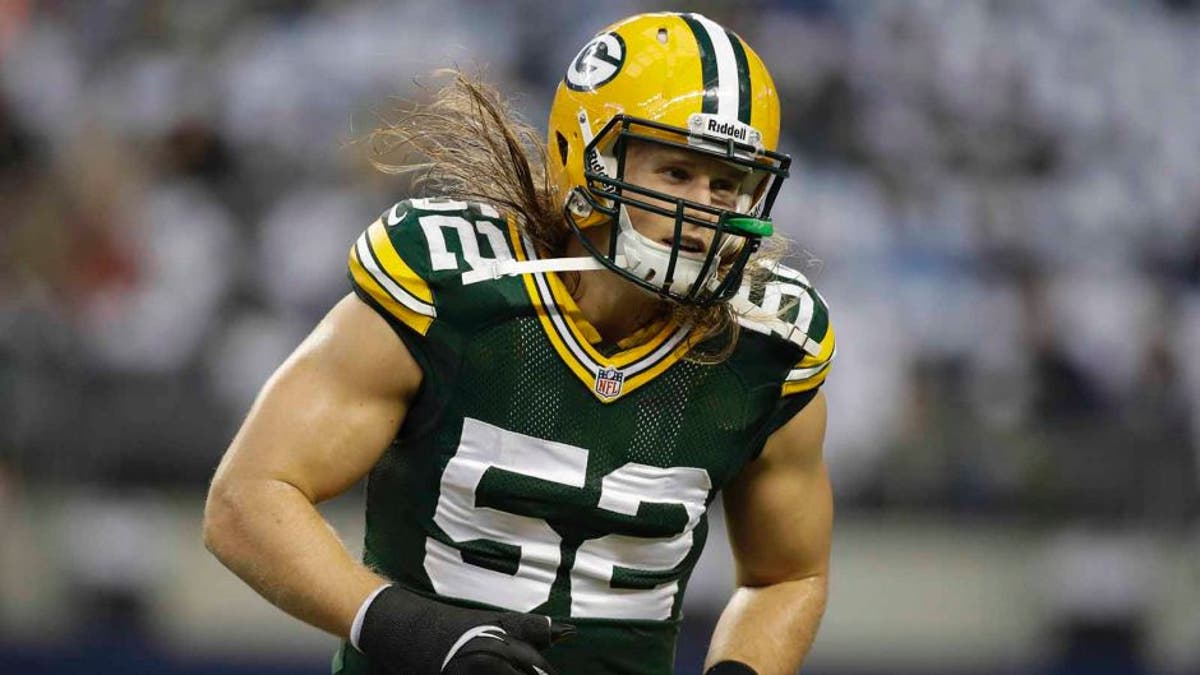 GREEN BAY, Wis. -- Clay Matthews didn't mince words about the play that got him injured against the Eagles.
"It was a cheap shot," Matthews said.
Matthews sustained an injured left shoulder on a crunching first-quarter block from Philadelphia lineman Allen Barbre on Monday night
Matthews missed three plays and returned, then missed the next series while receiving a pain-killing injection. He returned for the Eagles' third series and played most of the rest of the game. Matthews recorded a fourth-quarter sack, his first since the fourth game of the season.
The injury is the latest to limit Matthews. He missed the Week 3 game against Detroit with a hamstring injury, played in the next three games, then missed the Atlanta, Indianapolis and Tennessee games - all losses - after injuring the hamstring again. He returned for last week's loss at Washington but didn't record a tackle.
"I was feeling good on that first series" against the Eagles, Matthews said Wednesday. "I was playing a little faster with the position change and everything, feeling good about what I was able to do on those first couple of plays. I realize it was only a handful of plays. Yeah, it was frustrating. Part of the game, though. We'll battle through it and just deal with it, I guess."
Quarterback Aaron Rodgers injured his left hamstring during the third quarter, but both he and Matthews are expected to play Sunday against Houston. The team didn't practice Wednesday, given them an extra day of rest following Monday night's win.
Coach Mike McCarthy instead emphasized mental preparation as the Packers (5-6) try to stay in the NFC playoff race.
"Stress, it adds up," McCarthy said. "Frankly, this plan was in place in the spring when the schedule came out. We knew this was going to be a difficult stretch for our football team. We moved everything back, gave those guys a chance to sleep in today."
Even without three-time Defensive Player of the Year J.J. Watt, who's on injured reserve because of his back, the Texans (6-5) rank fifth in total defense and 12th in points allowed. A hobbled Rodgers would certainly help their cause as they cling to a half-game lead over Tennessee (6-6) and a one-game lead over Indianapolis (5-6) in the AFC South.
"There's no question it will definitely help out if he can sit in the pocket and doesn't really feel like running, because there's nothing more defeating than on third down covering everybody and then the quarterback runs right by everyone for the first down," Texans linebacker Brian Cushing said. "If it limits him, obviously that'll be a big plus for us."
Note: Including Rodgers and Matthews, 12 players were on the Packers injury report. Linebackers Jake Ryan (ankle) and Blake Martinez (knee) would have been limited participation and right guard T.J. Lang (ankle) would have not participated.