Packers DC Capers hasn't noticed Julius Peppers slowing down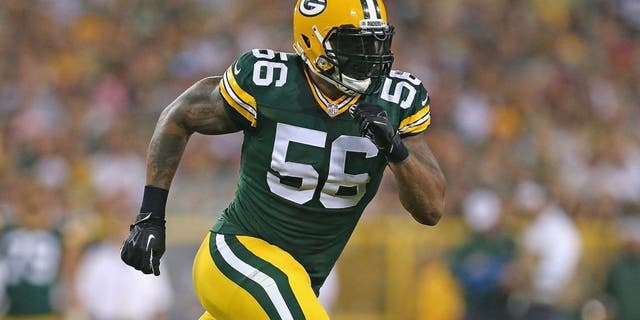 NEWYou can now listen to Fox News articles!
When defensive coordinator Dom Capers sees outside linebacker Julius Peppers, he sees a 36-year-old pass-rusher who's still playing some of the best football of his career.
Capers praised the way Peppers has finished the past two seasons, the 13th and 14th of his NFL career.
Via Ryan Wood of the Press-Gazette Media:
Peppers had seven sacks in his first season with the Packers, plus 2.5 more in the playoffs. In 2015, he had 10.5 sacks -- his first double-digit-sack season since 2012 and the ninth of his career -- plus one more in the postseason. A keen eye on Peppers' snap count has helped Capers keep Peppers fresh from start to finish.
Now entering the final year of a three-year, $26 million deal, Peppers may try to push out one more season before calling it quits.